WARNER BROS HEYDAY PRESS RELEASE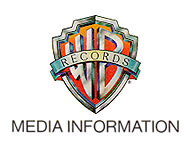 THE CHURCH
Heyday, the most recent album by The Church, marks a return of the powerful driving sound that characterized much of the band's earlier work. Produced by Peter Walsh whose work, particularly with Simple Minds, was much admired by The Church, Heyday spotlights The Church's forceful ensemble playing and consummate musicianship.
Formed in 1980 by Steve Kilbey (bass) and Peter Koppes (guitar) in Sydney, Australia, The Church subsequently recruited drummer Nick Ward, and the trio played a few low-key gigs until meeting Marty Willson-Piper, who was brought in to enhance the group's guitar profile. The Church released their debut single, "She Never Said," in November 1980 through EMI Records in Australia. Although that single was not a commercial success, the follow-up, "The Unguarded Moment," was a Top Ten hit and the album, Of Skins And Heart, went gold in Australia. Of Skins And Heart, produced by Bob Clearmountain and Chris Gilbey, was released with song alterations under the title The Church in the U.S. and Canada on Capitol Records.
During 1981, the band parted company wth Ward and took on drummer Richard Ploog; the line-up hasn't changed since, except for brief keyboard stints by sidemen. Also in '81, The Church made their second album, The Blurred Crusade, produced by Bob Clearmountain and The Church. It subsequently went gold and the single from that album, "Almost With You," went Top Twenty. In September 1982, The Church toured Scandinavia, Europe and Britain, where their albums met with both commercial and critical success. They returned at the end of that year to Australia, where an EP of demos was released, entitled Sing-Songs.
In January 1983, the band recorded their third album, the dense and intense Seance, produced by John Bee, Nick Launay and The Church. Seance yielded two minor hits, "It's No Reason" and "Electric Lash," and spent several months the the upper reaches of the I.K independent charts. The band toured Australia and New Zealand for the remainder of the year.
1984 marked the release of two EP's: in January, Remote Luxury and in June, Persia, both produced by John Bee and The Church. They were coupled as the album, Remote Luxury, for the band's debut on Warner Bros. in the U.S. and Canada. (Remote Luxury marks the first album released in North America since the band's debut; intervening work was available only on import.) The Church also embarked on their long-awaited tour of North America in late 1984, playing to packed venues and receiving excellent reviews.
In 1985, the band returned to the recording studio with Peter Walsh to record Heyday, released in January 1986. The Church plan to tour the U.S., Canada, Great Britain and Europe following the release of the album.