THE ALBUM NETWORK TUNE UP IN-STORE PLAY EDITION #27 (1994)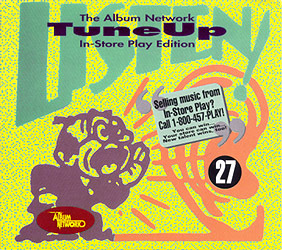 Tracks
Two Places At Once

(7:44)

- The Church

(Listed as a Mystery Artist/Mystery Track - part of a contest)

Unlucky Friend

(4:44)

- Dig
I'll Talk My Way Out Of It

(3:52)

- Stuttering John
Riddles Are Abound Tonight

(4:09)

- Sausage
Julia

(3:58)

- Chris Rea
Dreams

(4:38)

- Cranberries
Useless

(4:02)

- Denzil
White-Wheeled Limousine

(5:08)

- Rob Wasserman
Television

(4:31)

- Dr. John
The Man I Love

(4:33)

- Etta James
When Lady Luck Walks Into The Room

(3:01)

- Brian Setzer Orchestra
Hobo Humpin' Slobo Babe

(4:10)

- Whale
Liar

(4:56)

- Rollins Band
Electric Church Red House

(6:23)

- Jimi Hendrix
Walls

(4:46)

- Yes
Loveblind

(6:32)

- The Church
Releases
CD - The Album Network (USA Promo) - April, 1994
Notes
Contains this write-up:
The unmistakable guitar sound that opens this cut immediately gives it away that "Loveblind" is the new single from The Church, off of their soon-to-be-released Sometime Anywhere. Steve Kilbey and Marty Willson-Piper have been developing and perfecting the sound of The Church since 1981 and "Loveblind" offers the first taste of what is some of the finest material they've ever created.
Comes packaged with the Live album Throwing Copper.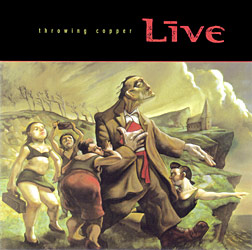 Tracks
The Dam At Otter Creek

(4:43)

Selling The Drama

(3:26)

I Alone

(3:50)

Iris

(3:59)

Lightning Crashes

(5:25)

Top

(2:42)

All Over You

(3:59)

Shit Towne

(3:48)

T.B.D.

(4:28)

Stage

(3:08)

Waitress

(2:49)

Pillar Of Davidson

(6:46)

White, Discussion

(6:08)

Untitled

(4:16)
Release
CD - Radioactive Records rard-10997 (USA Promo)