THE ALBUM NETWORK TUNE UP IN-STORE PLAY EDITION #9 (1992)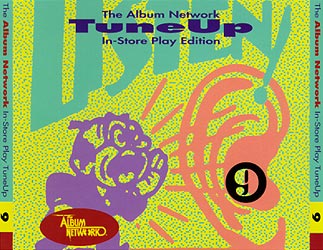 Tracks
Shakin' The Cage

(3:47)

- The Zoo
Step Up

(3:48)

- This Picture
Right On

(4:41)

- Santana
You're Invited But Your Friend Can't Come

(4:43)

- Vince Neil
Make You A Believer

(4:41)

- Sass Jordan
Feel

(Limited Expand-O Mix) (6:47)

- The Church
Dancin' Shoes

(5:02)

- Cruel Shoes
Come A Long Way

(4:08)

- Michelle Shocked
Stay

(3:46)

- Shakespear's Sister
One Way

(3:42)

- The Levellers
This Love

(6:33)

- Pantera
Little Miss Can't Be Wrong

(4:01)

- Spin Doctors
2000 BC

(4:15)

- Basehead
Every Time I Roll The Dice

(4:37)

- Delbert McClinton
All I Want

(3:15)

- Toad the Wet Sprocket
Popular Creeps

(3:07)

- Chris Mars
Releases
CD - The Album Network (USA Promo) - May, 1992
Notes
Contains this write-up:
The limited Expand-O Mix of The Church's "Feel" is not available on any full-length album and is included here especially for the group's legion of fans. We've been singing the praises of this band from "down under" and its latest, Priest=Aura, for a long time now. If you've never listened to The Church, give "Feel" a test spin.
The "Limited Expand-O Mix" of Feel also appears on the Arista 12" Single ADP-2436 (USA Promo) as the "Extended Urban Mix."
Comes packaged with the Melissa Etheridge album Never Enough.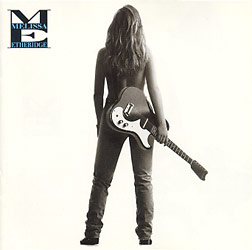 Tracks
Ain't It Heavy

(4:24)

2001

(4:39)

Dance Without Sleeping

(5:42)

Place Your Hand

(3:27)

Must Be Crazy For Me

(3:44)

Meet Me In The Back

(4:03)

The Boy Feels Strange

(4:32)

Keep It Precious

(6:16)

The Letting Go

(3:08)

It's For You

(5:44)
Releases
CD - Island 314-512 120-2 (USA Promo)