ADDICTION 64
Addiction 64 (formerly Learn To Dance) was a five-piece Melbourne band.
They performed their last show on Sept. 12, 2004.
TRAILER PARK PRINCESS: LIVE AT THE CORNER HOTEL (2003)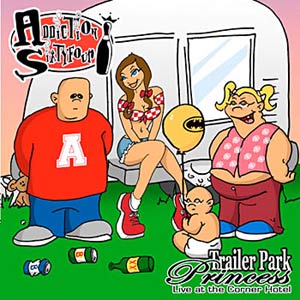 Tracks
Who's Fault

(2:07)

Decisions

(2:01)

Learn To Dance

(2:02)

Arrow

(2:01)

Thing-A-Me-Jig

(2:50)

The Unguarded Moment

(1:54)

Now That I Found You

(1:49)

Leave Everything Alone

(2:53)

Draggin' Me Down

(2:03)

Down To Size

(2:29)

Love And Other Pretences

(2:21)

Only One

(2:20)

Stars And Stripes

(2:31)

Fallen Angel

(2:53)

All Improved Intro

(2:39)
All tracks recorded live at The Corner Hotel, Richmond (Melbourne), VIC, Australia.
Releases
CD - Care Factor Zero Rekordz CF?022 (Australia)
Notes
Addiction 64 played their first gig as Learn To Dance in the summer of '98. The band eventually changed its name to Addiction 64, due to the then trumpet player's addiction to Nintendo.
Their cover of "The Unguarded Moment" also appears on:
PUNK'O'CLOCK: THE CARE FACTOR SAMPLER (1998)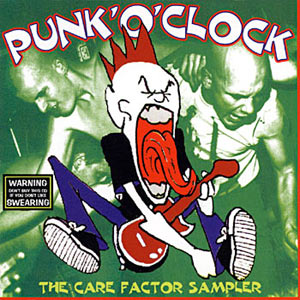 Tracks
What Can You Do

(Live) (1:41)

- H-Block 101
Planet E [Take On Me]

(4:18)

- Crettins Puddle
High Hopes

(3:12)

- Game Over
Left For Dead

(3:19)

- Menendez
Dim Sim Skin

(2:05)

- Oddball
Peter Mac

(2:30)

- Area 7
Deep Down

(2:07)

- Self Reliance
Punk Girl

(1:14)

- No Idea
Same Song

(3:05)

- The Fat Thing
Unguarded Moment

(Demo) (3:08)

- Learn To Dance
Bigger Picture

(3:50)

- Nasty Pasties
Naked City

(2:01)

- H-Block 101
Rainbow Connection

(1:51)

- Crettins Puddle
Devil At Home

(3:32)

- Menendez
Khe Sahn

(2:30)

- Game Over
Skin Deep

(3:36)

- Area 7
Time To Bail

(Live) (1:33)

- No Idea
Just Like You

(2:25)

- Next Step
Society's Outcast

(3:31)

- Volition
Learn To Dance

(Demo) (1:39)

- Learn To Dance
Decisions

(Demo) (1:48)

- Learn To Dance
Releases
CD - Care Factor Zero Rekordz CF?010-2 (Australia)
It also appears on:
TEN YEARS OF CAREFACTOR: 1995-2005 (2005)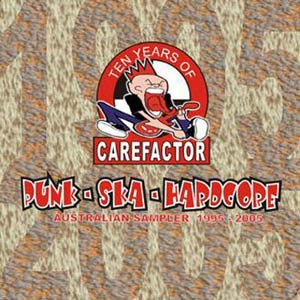 Tracks
Planet E - Crettins Puddle
Healthy Body - Area 7
Same Song - The Fat Thing
Punk Girl - No Idea
Polite Conversation - Seeling
Never Understand - No Idea
Action Boy - Topnovil
Punk Rock Republic - Neveready
Everything About You - Soda Racer
Gone Supersonic - Poncho Estrada
Learn To Dance - Addiction 64
Superzero - No Idea
Today - Addiction 64
Nightmare On Wall Street - No Idea
The Sing-Along-Summer Song - Satanic Surfers
Leave Everything Alone

(Live)

- Addiction 64
Unguarded Moment

(Demo)

- Learn To Dance
Don't Wanna Go - Crowned King
What's The Plan - Soda Racer
Grovels - Seeling
Releases
CD - Care Factor Zero Rekordz CF?0xx-x (Australia)