GEORGE
George went on hiatus after their last performance on Jan. 27, 2005 on the forecourt of the Sydney Opera House. They reformed in 2016, 20 years after they first got together in Brisbane.
SPECIAL ONES (2001)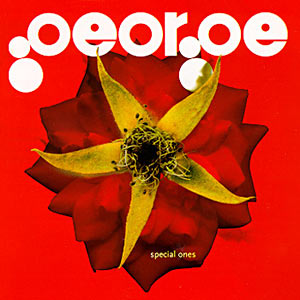 Tracks
Special Ones

(3:47)

She Smiles

(Live) (6:09)

Under The Milky Way

(Live) (4:33)

 – 

Spawn

(Future Funk Squad Bass Drop Remix) (6:28)
Releases
CD - Festival Mushroom Records 020432 (Australia)
Credits
Katie Noonan - vocals, keyboards
Tyrone Noonan - vocals, keyboards
Nick Stewart - guitars
Paulie B. - basses
Geoff Green - drums
Under The Milky Way recorded live at The Healer, Brisbane, Australia.
Tenor Sax: Isaac Hurren
Engineered & Mixed by Justin Tresidder
Mastered by Geoff McGahan
Under The Milky Way originally covered by george for Triple J, 3 November 2000.
Notes
This disc has a CD-ROM component containing the video of "Bastard Son", 4 photos of the band in the studio, and contact information.