JOE MATERA FEATURING ASHLEY NAYLOR
ALMOST WITH YOU (2011)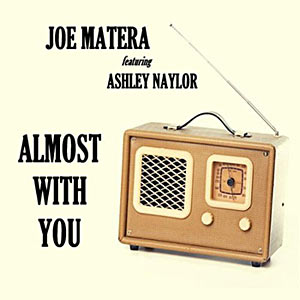 Tracks
Almost With You

(4:31)
Releases
Digital Download - Mercury Fire Music (Australia) - Feb. 14, 2011
Notes
This is from Joe Matera's web site:
Joe Matera recorded a special acoustic tribute to one of Australia's favorite bands, The Church by revisiting one of the group's classic anthems, Almost With You. Bringing his good friend Ashley Naylor (Even, Paul Kelly Band) along for the ride on lead vocals and 12-string guitar, and with Matera playing 6-string acoustic, nylon string guitar as well as backing vocals, both he and Naylor stamp their distinctive touch on this classic, by giving it a fresh makeover with a unique approach.
For Matera this was an exciting project to have undertaken, as the song has long held a special place in his musical heart, with the song's original nylon string guitar solo, one of his favorite solos of all time. "I remember as a teenager buying the original vinyl of the song and falling in love with it immediately, says Matera. "I soon became a long time Church fan. As a guitarist, the brilliant original solo on the song played by The Church's Peter Koppes, captured my heart as it underscored everything I loved about guitar playing in general which was melody, style and taste. I wanted to re-recreate that same feeling and spirit in the studio, by doing an acoustic version of the song, and in turn, pay homage to one of Australia's great bands and songs".