PLANETARIUM
HOPEWELL/PLANETARIUM SPLIT 12" (1999)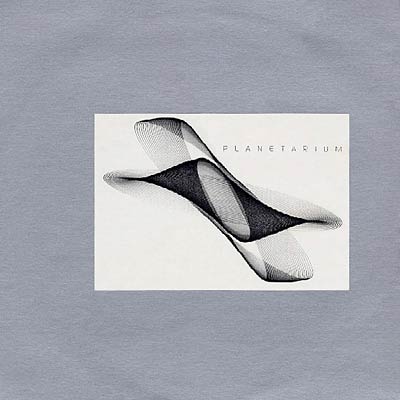 Tracks
Anthema - Hopewell
Lullaby - Planetarium
Releases
12" - Priapus Records PRIA 013 (USA) - Aug. 31, 1999 - one-sided split 12", no disc labels - Limited Edition of 500
Vinyl Run-Out Groove Messages
  Side A: "PERPETUAL PROGRESSION"
Notes
From toneVENDOR:
One sided 12" featuring Hopewell's re-mix of Anthema, in which the band and recording engineer find a used reel of tape to record the song onto. After Anthema had been completed, an unused track was lifted and the gospel singer you hear on this version was found. Amazingly, the Hopewell tracks and the gospel singer's track fit together almost perfectly without any such intention or manipulation of the songs. Because of the nature of such a phenomenon, this record is dedicated to Carl Jung. Hopewell's longtime mates, Planetarium contribute a blurry-eyed cover of The Church's "Lullaby," drifting and pulling you out to sea.