CHAD SAVAGE
UNDER THE COVERS (2010)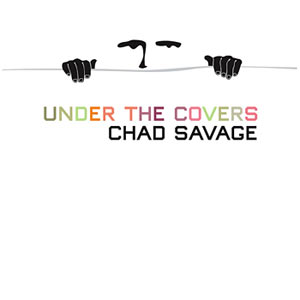 Tracks
Use Me

(4:22)

Under The Milky Way

(5:13)

 – 

Why Can't I Fall In Love

(4:21)

Four Little Diamonds

(4:23)

Hard To Handle

(3:18)

Into The Mystic

(3:42)

Fade Into You

(5:44)

Ain't No Love In The Heart Of The City

(4:10)

My Old School

(5:03)

Can't Find My Way Home

(3:46)
Releases
CD - Self-Released / Savage Notes, Inc. (USA) - May 25, 2010 - Available at Amazon
Digital Download - Savage Notes, Inc. (USA) - May 14, 2010 - Available at Amazon and Apple Music
Notes
Chad wrote the following about "Under The Milky Way":
My version of Under the Milky Way, written by The Church.
There's a reason I picked each one of these songs on my album. Mostly, I knew I'd have to pay Royalties to each artist/publisher, and wanted to choose artists that I thought deserved my hard-earned. The Church earned my Royalty$$$, and then some!
When I was 18, they held a FREE WHFS lunchtime show in Downtown DC. All the suits walking around, doing their DC thing, while the Church was Rockin' the Capital City!!!
So, a big thanks to The Church, that day has always stuck with me! Hopefully we'll keep making albums and paying you Royalties!!! - Chad