A FOREIGN AFFAIR (2003)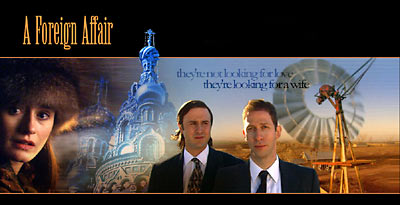 A cover of "Under The Milky Way" performed by a band called Tripping Jar, with female vocals, appears in this movie during a series of scenes inside and outside a Moscow discotheque. On the DVD release, it comes up in Chapter 10: "What Happened?" and runs from 1:05:12 to 1:08:03 in the film. "A Foreign Affair" premiered at the 2003 Sundance Film Festival, but was released on DVD as "2 Brothers & A Bride (A Foreign Affair)."
See the Internet Movie Database entry on A Foreign Affair for more info on the movie.