OUT OF BLUE (2018)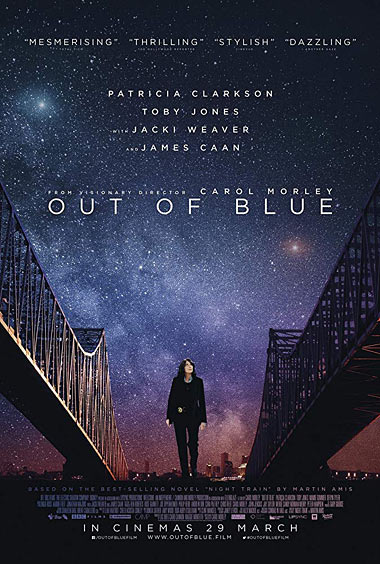 This British-made film starring Patricia Clarkson, Toby Jones, Jacki Weaver and James Caan features The Church song "Under The Milky Way" at the end, either before or during the closing credits.
See the Internet Movie Database entry on Out of Blue for more info.

Director Carol Morley talking about "Under The Milky Way"