TVS - TELEVISION SYDNEY (2006)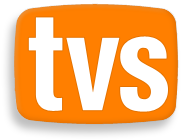 On Jun. 19, 2006, some time before 2 AM, Church fan Ori Ashman happened upon TVS (Television Sydney, UHF channel 31), a community (public access) channel for Sydney and area. And on this channel he saw Church band members Steve Kilbey, Marty Willson-Piper and Tim Powles encouraging people to participate in a big musical event called Musicfest, and speaking about music in general. This video was available for a short while on the now defunct musicfest.org.au website.
At midnight, Nov. 1, 2006, Ori also caught the Church on TVS in a show called "On The Couch" (Episode 5). It reportedly included all 4 band members, with interviews and live clips. This show was re-broadcast on Nov. 3.