VIDEOMUSIC (1986 & 1988)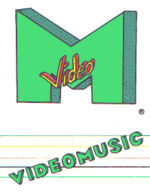 Two Church shows in Italy were recorded and broadcast on the Italian music channel Videomusic. The first show was performed May 28, 1986, at Palasport in Bologna. The second, April 13, 1988 at Rolling Stone in Milan. Both shows were professionally shot with multiple cameras.
Copies of these shows, transferred to DVD by fan Paul Webb, have been shared among Church fans.

Palasport Set - Bologna
May 28, 1986