ALIEN SKIN
Alien Skin is veteran Real Life keyboardist George Pappas.
SUMMER OF LOVE (2012)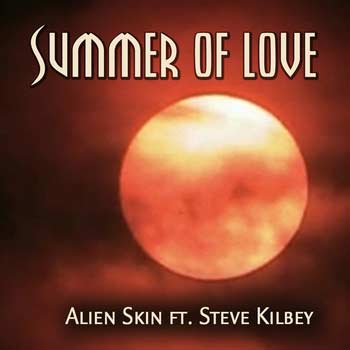 Tracks
Summer Of Love (feat.

Steve Kilbey

) (4:20) –  /
Releases
Digital Download - Alien Skin [Self-released] (Australia) - Sept. 7, 2012 - Available at Bandcamp (highest quality), Amazon and Apple Music
Streaming - Available on Spotify
Notes
Alien Skin (George Pappas) wrote about this single in his blog. He also created a remix of the "Hear In Noiseville" single, a collaboration between Steve Kilbey and .
Lyrics
(unofficial)
Summer Of Love
Maybe in the summer of love
Maybe on some lovely day
Maybe in some perfumed garden
You will come my way
Maybe in these twilight nights
Maybe in these hallowed grounds
Maybe in some lonely place
You will come around
Holding on for so long
In this song I find it phony
Somewhere in your deepest heart
Somewhere in your warmest soul
Somehow in your strangest moments
That love is in control
Holding on for so long
In this song I find it phony
Eastern beast capitalize
Can stars unleashed [1:54] that make sunrise
My heart is jammed beyond this reach
In mind, I plot, I'm done, I walk [2:02]
Somewhere out there in the haze
Somewhere out there on my days
Somehow Scandanavian
That it has to be appraised
Holding on for so long
In this song I find it phony
Fool
What's your name
When did you appear out here
[repeated several times with other faint overlapping words]