ARKTIK LAKE
SHIMMER (2020)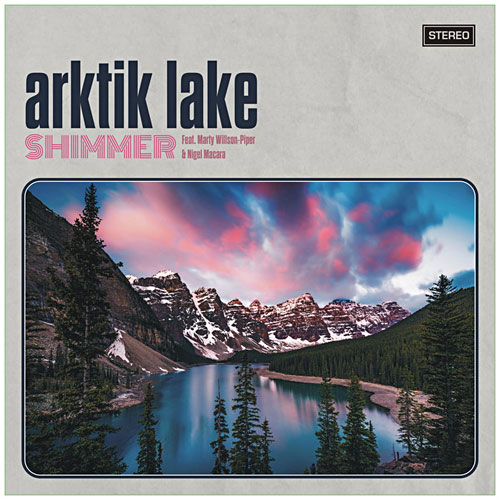 Shimmer (feat. Marty Willson-Piper and Nigel Macara) (4:46)
Releases
Digital Download - Self-Released (Australia) - Dec. 17, 2020 - Available at Bandcamp - Original Cover
Streaming - Dec. 17, 2020 - Available at Bandcamp
Notes
Marty wrote this about the project in his blog on Dec. 12, 2020:
Another project that Dare and I have been working on, Arctic Lake which is Tony from Sydney, will be sharing a 30-second teaser today with the full song coming on Dec 17th. The song is called Shimmer. I play lead and rhythm guitars on it and sing it with Olivia on BVs. Tony wrote the song and is on rhythm, DC on bass, and Nigel Macara from legendary Australian band Tamam Shud plays drums. We have recorded 4 songs so far and will keep you posted as to where you can hear them or get them as we know the facts. Andy Jossi from The Churchhill Garden is responsible for the graphics, nice one Andy.
This band was originally called "Arctic Lake," but they had to change the name when they discovered that name was already taken. In March 2021 they briefly went by the name "Arctic Seed" before settling on the name "Arktik Lake."
SHIMMER (feat. Marty Willson-Piper and Nigel Macara) (2021)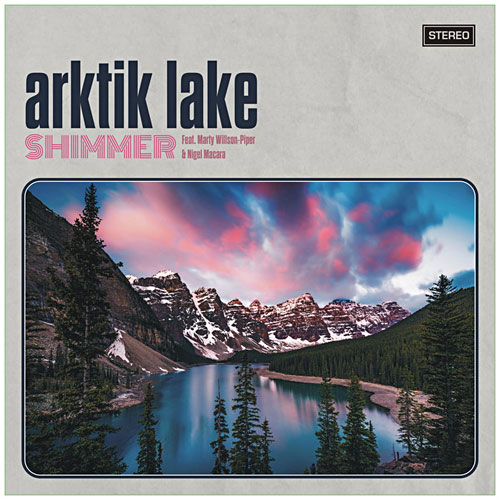 Tracks
Shimmer

(4:46)

Promises We Made

(5:28)

Hombre

(4:30)

Misty Shore

(5:07)
Credits
Marty Willson-Piper - Electric, Acoustic and 12 String Guitars, Vocals
Tony Rumble - Electric and Acoustic Guitars
Dare Mason - Keyboards, Vocals
Olivia Willson-Piper - Backing Vocals
John Cobbin - Guitars
DC - Bass Guitar, Keys
Nigel Macara - Drums
Production: DC (Sydney), Marty Willson-Piper and Dare Mason (Cornwall)
Recorded: Moonlight Studios & The Cool Room (Sydney) and VIP Lounge (Cornwall)
Engineers: John Cobbin, DC (Sydney), Dare Mason (Cornwall)
Arrangements: Tony Rumble
Additional Arrangement: DC, Marty Willson-Piper, Dare Mason
All songs written by Tony Rumble
Releases
12" - Self-Released (Australia) - Expected Oct. 4, 2021 - Aquamarine Blue Vinyl - Limited Edition of 200 - Pre-Order at Bandcamp
Digital Download - Self-Released (Australia) - Sept. 20, 2021 - Available at Bandcamp
Streaming - Self-Released (Australia) - Sept. 20, 2021 - Available at Bandcamp