BEAUTIFUL WORLD
SAVE ME (2007)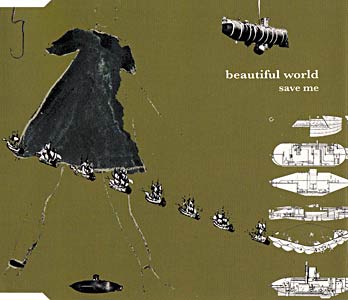 Tracks
Save Me
Say Goodbye
50,000 Years
Credits
Track 1 recorded by Graham Coupland at The Loft Studios, Sydney. Mixed by Tim Powles at Spacejunk III, Sydney
Track 2 recorded and mixed by Jason Blackwell at Megaphon Studios, Sydney
Track 3 recorded and mixed by Tim Powles at Spacejunk II, Sydney
Band:
  Ben Aylward
  Rohan Geddes
  Scott Meikle
  Michael Bridges
Mastered by Tim Powles at Spacejunk III
All tracks written by Ben Aylward/Beautiful World
Art and design by Kate Fitzgerald
Releases
CD - Perfect Sun PERSUN004 (Australia)
Notes
Review:
Creating exciting, intricate and dynamic music, beautiful world capture the imagination with secrets and dreams of the listener. 'Save Me' marks the first national commercial release for the band and is taken from forthcoming debut album 'Goodbye to the Fire' produced by Tim Powles (The Church, iOTA, Laura Imbruglia). The new EP follows the success of the bands 2 critically acclaimed previous releases which were playlisted at indie radio. The music has great dimension and lead singer Ben Aylwards lyrics are often a mirror of the darkness that accompany us through life. The atmosphere and the warmth of the music though provide a lovely space for the listener to curl up in. A great ep and a definite winner for fans of Art of Fighting, Gersey and dream-pop generally.
GOODBYE TO THE FIRE (2007)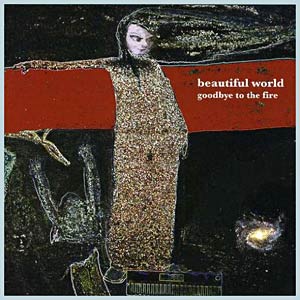 Tracks
Walls
Am I Alive
Save Me
Blue
Dead Man
Empty Hall
Can't Say Sorry
Say Goodbye
Interlude
Felt The Dirt
50,000 Years
Last Night On Earth
Credits
Various tracks recorded, mixed and mastered by Tim Powles
Releases
CD - Perfect Sun PERSUN006 (Australia) - Nov. 13, 2007
Notes
Review:
Beautiful World have established themselves as a band that people in Sydney are starting to talk about. Eschewing the current trends, their thoughtful and introverted song-writing has found them many fans in the media. They have received rave single reviews in Drum Media as well as having being featured regularly on FBi playlists. The bands last single "Save Me" also found them being played on JJJ's Home and Hosed program. Drum Media: "Beautiful World produce beautiful, lush pop music. Throw a big budget at them and I'd love to see what they can come up with, because on scant indie money they are producing quality."