BENJALU
THE BATTLE (2013)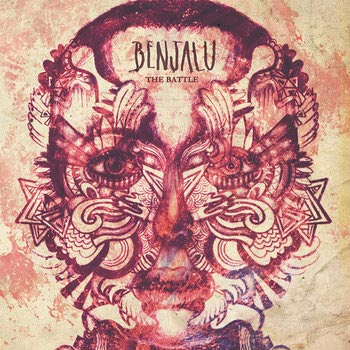 Tracks

  Media

1.
The Battle

(3:19)

2.
Way To The Coast

(3:40)

/
3.
Little Darling

(3:09)

/
4.
Marching Choir

(4:14)

5.
Rise And Shine

(3:16)

6.
Sugar Man

(Live) (2:35)

/
Credits
Recorded by and some tracks produced by Tim Powles
Cover art by Tanayah Tooze
Releases
CD - Self-Released/MGM Green Media BENJ002 (Australia) - June 14, 2013 - Available at Waterfront Records
Digital Download - Self-Released - June 14, 2013 - Available at Bandcamp and Apple Music
Streaming - Available on Spotify
Notes
Marketing write-up:
"The Battle" is the newest EP from the Newcastle band BENJALU & was recently released on June 14th through MGM's Green Distribution. Recorded by ARIA Hall of Famer, Tim Powles, "The Battle" EP features a mix of brand new tracks and old favourites, as well as an amazing cover of Rodriguez's "Sugar Man".
This is the follow-up to the band's debut EP "Shadows In the Sun".
BENJALU are in it for the long haul and are developing their careers the "old fashioned way" from constant touring. That's why these guys have played over 700 shows over the last few years. In addition to being a permanent fixture throughout regional NSW, they've made several trips around Australia, a quick stint in New Caledonia and a tour of Canada with Kim Churchill, spanning from Vancouver to Montreal, including a showcase performance at NXNE.
BENJALU's songs are a collaboration of five unique individuals and their diverse musical influences, with some fresh sea spray and sun thrown in, a good dose of melody and a dash of psychedelia. Their live shows always result in a room of sweaty punters, a very happy publican and a host of new friends. Their recordings on the other hand reveal honest lyrics, a knack for vocal harmonies and savvy guitar licks.
A cult following is growing down-under for BENJALU, due to their intense work ethic and a constant flood of festival appearances. Stay tuned to catch the BENJALU boys on their never-ending road trip with their mischief machine, AKA tour van, "Tin Tin"...
"Benjalu provides the type of roots music that gives your feet a mind of their own." - FasterLouder
There is a review of "The Battle" on Reverb.