BRADLEY COLE
Bradley Cole is an actor and singer/songwriter from Southern California.
As an actor he has appeared on Guiding Light and General Hospital.
IN OUR TIME (2002)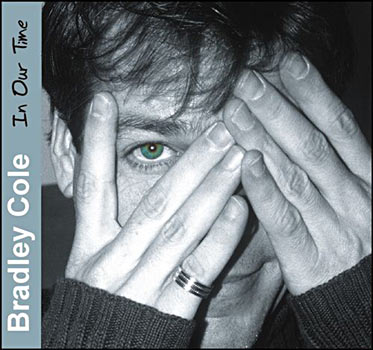 Tracks
Save Me

(3:36)

In Our Time

(4:11)

 – 
Lessons

(5:05)

 – 
Don't Do That

(3:56)

 – 
Ten Thousand Miles Away

(3:53)

 – 
Not Enough

(4:30)

In Another World

(4:34)

I Believe

(3:46)

She Won't Fade Away

(4:02)

Something For The Pain

(3:54)

 – 
You're Gonna Lose

(4:34)

 – 
On A Saturday Night

(2:50)

Wastin' Time

(5:24)

 – 
Marty Willson-Piper plays electric and acoustic guitar on this album.
Releases
CD - Nomadic Music 5184 (USA) - Sept. 16, 2002
Digital Download - Nomadic Music (USA) - Available at Amazon
Notes
Write-up on CD Baby:
A collection of original Pop-Rock tunes, with psychedelic Blues-Folk detours, loaded with guitars and familiar vocal harmonies, sounding at times like a Creedence-meets-Dylan-meets-The Beatles flashback.
Bradley Cole was born and raised in Southern California. A student of music from a young age, he began guitar lessons at eight years old, and has performed with many music groups. He has recorded three albums of original songs.
With In Our Time, his third album, Cole concentrates on extracting new sounds from his guitar, while surrounding himself with some of his favorite New York musicians, including Shawn Pelton on drums, Fernando Saunders from Lou Reed's band on bass, and Marty Willson-Piper from The Church on guitar. Lyrically he concentrated on what was familiar to him. "I try to be as honest and as straightforward as I can be. On this album I wanted to go further with the themes I started to develop on the previous record, torn relationships and the danger and bravery of living life on one's own terms."
IN OUR TIME (Single) (2002)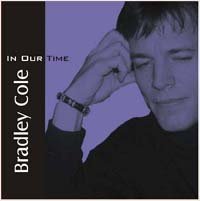 In Our Time (4:11)
Not Enough (4:30)
CD - Nomadic Music ??? (USA)