FLIGHT X-7
Flight X-7 were a New Zealand pop band, originally from Hamilton, before becoming Auckland based. Their first incarnation was Flight 77, which formed after another earlier band, Euphoria, dissolved in the late '70s. There were various member line-ups, but Tim Powles drummed on these, their only two singles. No album ever materialized. Flight X-7 supported XTC at the Logan Campbell Centre on Sept. 15, 1980. They also played the Nambassa Music Festival in 1980, and 1981 & 1982 Sweetwaters Music Festivals.
Press Photo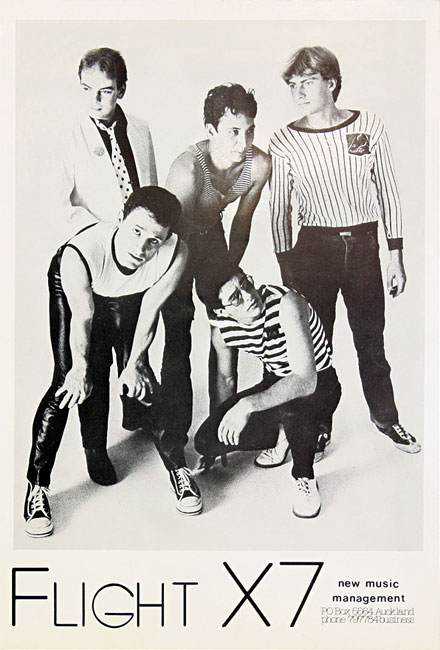 (Tim is at the bottom)
I LOSE CONTROL (1980)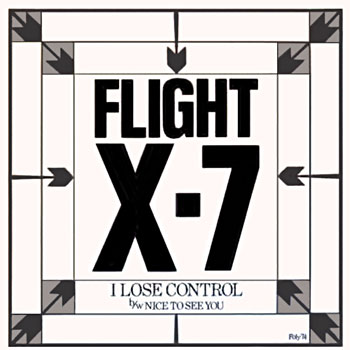 Tracks
Side 1:
      I Lose Control (3:20) – 
Side 2:
      Nice To See You (3:04) – 
Credits
Jeff Clarkson - Lead Vocals
Paul Jamieson - Guitar
Mark Stanton (real name: Mark Stubbs) - Keyboards
Warwick Keay - Bass Guitar
Tim Powles - Drums
Produced by Glyn Tucker Jnr
Engineered by Graeme Myhre
Releases
7" - Polydor POLY 74 (New Zealand) - Label
Notes
There were both picture sleeve and generic Polydor sleeve versions.
DON'T GET TOO CLOSE (1980)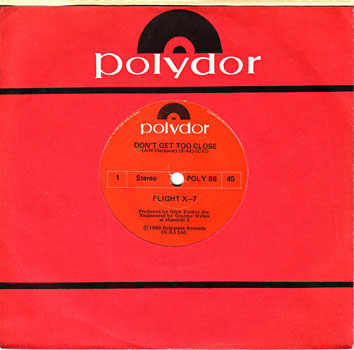 Tracks
Side 1:
      Don't Get Too Close (3:44) – 
Side 2:
      Bye Bye Humanity (3:15) –  /
Credits
Jeff Clarkson - Lead Vocals
Paul Jamieson - Guitar
Mark Stanton (real name: Mark Stubbs) - Keyboards
Warwick Keay - Bass Guitar
Tim Powles - Drums
Produced by Glyn Tucker Jnr
Engineered by Graeme Myhre at Mandrill 2
Releases
7" - Polydor POLY 86 (New Zealand)