THE GRAPES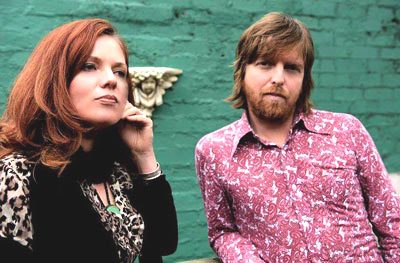 The Grapes are a collaboration between Ashley Naylor and Sherry Rich.
THE GRAPES (1999)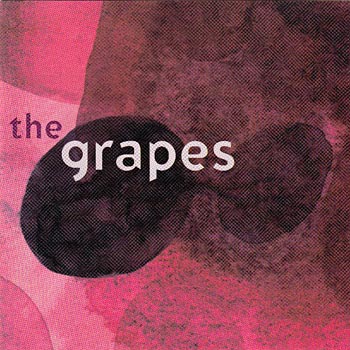 Tracks

  Media

1.
I Won't Cry

(4:09)

2.
Head Of Blue

(3:20)

3.
So You Say You Lost Your Baby

(2:27)

4.
Marmalade

(4:20)

5.
Radio Grape

(1:44)

6.
Keith Richards Sneer

(4:04)

7.
Lovely To Meet You

(3:35)

8.
Kitty Can

(2:51)

9.
Ocean Meets The Sun

(2:42)

/
10.
Je M'Apelle

(2:44)



Credits
the grapes are ashley naylor and sherry rich
For lyrics and juice www.rubberrecords.com.au
all songs produced, performed and penned by the grapes
tracks 1, 2, 9 recorded by craig harnath with cryss assisting at hothouse melbourne
track 3 recorded by tim johnston assisted by gordo at seed studios melbourne
tracks 5, 6, 10 recorded by cal orr with shaun holt assisting at shabtech melbourne
track 4 recorded by ward dotson at his los angeles studio
track 7 recorded by rob earls at vortex nashville
track 8 recorded live at cucumber castle, 20 august 1998
mastering - john ruberto at crystal audio
back cover shot - miriam johnson
inside group shots - shellie tonkin
paintings - goff ricardo
design - empire blue design
all songs written by naylor/rich & published by rubber music publishing / sony music publishing and bmg music pty ltd except
track 3 gene clarke - essex music, admin. by rondor music
track 8 r,m&b gibb - gibb brothers music, admin. by bmg music pty ltd
Releases
CD - Rubber Records/BMG 74321697782 (Australia)
Digital Download - Rubber Records (Australia) - Available at Amazon and Apple Music
LP - Rubber Records RUB324LP (Australia) - 2019 20th Anniversary Reissue - Limited Edition, Remastered, on "Grape Coloured" Vinyl - Available at Rubber Records
  Includes the following digital only bonus tracks

If I Needed Someone

(The Beatles cover)

Shady Lane

(3:58)

 – 
WESTERN SUN (2013)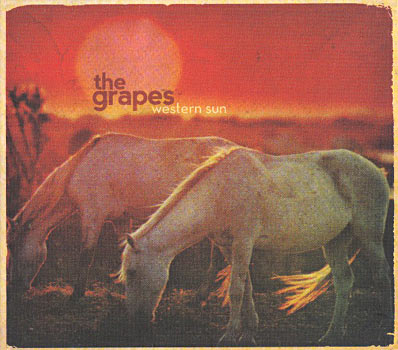 Tracks

  Media

1.
Western Sun

(2:40)

2.
Step Inside

(2:56)

3.
Lily Darling

(2:36)

4.
In The Night Pasture

(3:53)

5.
The Boy Who Could Not Sleep

(3:14)

6.
Make It Out Alive

(3:42)

7.
Interlude

(2:36)

8.
Ride On Lonely

(4:53)

9.
Cowboys And Indians

(4:03)

10.
Mama (Why You Hurt Me)

(3:37)

11.
The Storm Is Rising

(4:58)

12.
Brother Don't Cry For Me

(3:28)

13.
Western Sun (Reprise)

(1:24)



Credits
All songs written by Ashley Naylor and Sherry Rich
Engineered, mixed and co-produced by James Bellew at Three Monks Studio,
apart from the instrumental Western Sun mixed by Cal Orr at Island Sound.
Mastered by Joseph Carra at Crystal Mastering
Lyric inspiration for In The Night Pasture from a poem by Richard Watson Gilder, 1901
Photograph of the grapes by Shami Kiely
Art direction by Matthew Cotter
Bookings & press by Justin Rudge
Crowdfunding by Justin Naylor
thegrapes.com.au
facebook.com/LeGrapesMusique
Releases
CD - Pandora Mink Records GR001/El Reno ER011 (Australia) - Aug. 8, 2013
Digital Download - Pandora Mink Records (Australia) - Available at Amazon and Apple Music
Notes
This brief but glowing review is on their website:
Western Sun is sweet dusty music brimming with Beatles Byrds and finger pickin' good guitars. Sad wistful evocative by turns, Naylor and Richs voices harmonise and you feel those great open spaces and frontier towns come alive before your ears!"
- Steve Kilbey, September 2013
SHADY LANE (2018)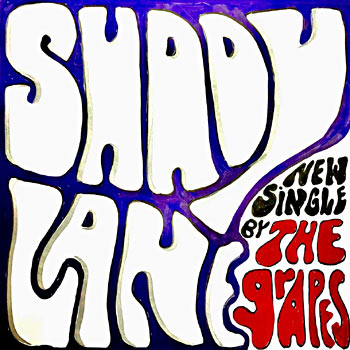 Shady Lane (3:58) – 
Digital Download - Pandora Mink/El Reno (Australia) - May 24, 2018 - Available at Amazon and Apple Music