HORSETHIEF BEATS
Horsethief Beats was the solo project of Remy Zero drummer Gregory Slay, who died on Jan. 1, 2010, shortly after these were initially released on Bandcamp. Fellow Remy Zero members Jeffrey Cain and Cedric LeMoyne assisted on these releases.
HALLOWEEN TRIPLE (2009)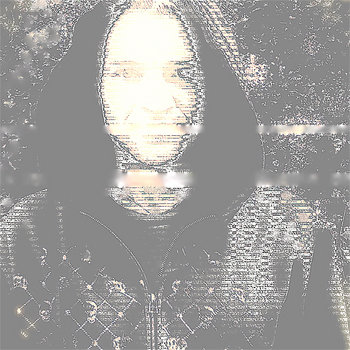 Tracks
Laurence Olivier

(4:52)

Naming Names

(3:43)

79 Minute Fog

(10:05)
Releases
Digital Download - [self-released] (USA) - Oct. 31, 2009 - Free Download at Bandcamp
THE SOUND WILL FIND YOU (2009)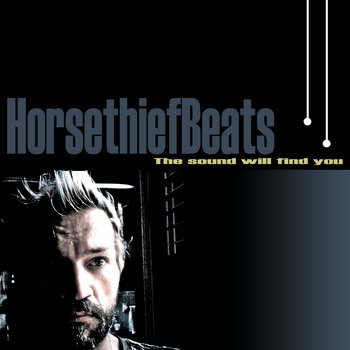 Tracks

  Media

1.
Moony Pt. 1

(1:41)

2.
Keep It Secret

(4:06)

/
3.
Kindred Spirit

(3:41)

4.
New Loop, Old Hope

(4:05)

/
5.
Visit With A Snowman

(4:21)

6.
Birds Next Door

(3:47)

7.
Hidden Among The Somethings

(4:18)

8.
And When She Speaks

(3:53)

/
9.
Moony Pt. 2

(2:41)



Credits
written, produced & mixed by Gregory Slay
additional production and mixing on "Keep It Secret" by Jeffrey Cain
tape finesse & maturation saturation - J. Cain
mastering Hans Dekline/Sound Bites Dog
voices - Gregory Slay
featured voices on "Moony Pt. 1", "Moony Pt. 2" - Tiana Krahn and Honeymoon Slay
drums, percussion, keyboards, synthesizer, programming - G. Slay
guitars on "Keep It Secret" - J. Cain
saxophones on "Keep It Secret", "New Loop, Old Hope" - Han
bass - Cedric LeMoyne
bass on "Keep It Secret", "Hidden Among The Somethings" - G. Slay
publishing - Warner-Chappell/FaceInTheMail/ASCAP
recorded april 2008-june 2009
Releases
Digital Download - Communicating Vessels HTDL0023 (USA) - Nov. 30, 2009 on Bandcamp, Oct. 18, 2011 at Communicating Vessels
CD - Communicating Vessels HTCD0023 (USA) - Oct. 18, 2011 - Cover
LP - Communicating Vessels HTLP0023 (USA) - Oct. 18, 2011 - Limited Edition - Cover
Notes
From the Communicating Vessels website:
In his final public statement the late Gregory Scott Slay pronounced
"Horsethief Beats is now marching on ether towards you. I invite you to drop in for a listen. I am grateful that i have completed this piece of work and would like to share it with all peoplescreatures.
peace, strength, & clarity
gregory slay"
Fulfilling his request, we are honored to offer you Horsethief Beats / the sound will find you in Limited Edition Vinyl and high quality digital MP3s.
"In October of 2009 Gregory Scott Slay and I put the finishing touches on what would turn out to be his final full length recording. Gregory, myself and our writing partner Cedric LeMoyne had all recently relocated with our families to Birmingham, Alabama. Returning to our roots , the thunderstorms and humidity, we would continue to collaborate as well as dive into our individual recording projects.
Having just become a husband and a father, Slay set up shop in his new house surrounded by the things he loved most. In Gregory's world there was no line between art and life. Recording took place everyday, it was essential to his being. From the bed, to the kitchen, to the microphone with a child on his lap... he was fluid and seamless. The year had not been easy, Gregory had already faced an unfriendly reminder of his ongoing spar with cystic fibrosis. Gregory went into hyper focus, taking stock of his blessed life and he tapped into his most honest self.
I was fortunate to be his sounding board. Spending many late nights listening to the new sound Gregory was harnessing, it was clear a very special album was emerging. Entering with the voices of his wife and child, Gregory starts the procession of complex rhythm that only he could create or execute. Cedric and I would soon be called in to lay down bass and guitars while Gregory's father, HAN, drove into town to record saxophone over his sons newest creation. Our last step was to commit the final version to analogue tape at my studio. I remember Gregory's smile as the sound poured out of the speakers.
This album is filled with both a deep sense of urgency and of resignation. To hear (the conversation of) a spirit that is ready to move on, and a human not ready to let go. I now invite you to explore the truly inspiring, beautiful world of Gregory Scott Slay.
sincerely,
jeffrey cain
Communicating Vessels
october 2010