IBOGA GAZEBO
TWENTY THIRD EYE (2020)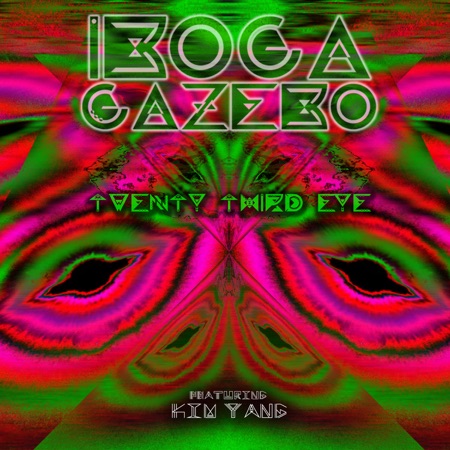 Twenty Third Eye (feat. Kim Yang) (5:09) – 
Credits
Eric Avery (Janes Addiction) - bass
Jebin Bruni (PIL, Rufus Wainright, Fiona Apple) - keyboards
Jeffrey Cain (Remy Zero, Isidore, The Church) - guitar
Richard Ploog (The Church, Groom Epoch) - drums and percussion
Kim Yang - lead vocals
Releases
Digital Download - Golden Robot Records (Australia) - April 14, 2020 - Available at Amazon and Apple Music
Streaming - Golden Robot Records (Australia) - April 14, 2020 - Available on Spotify and Google Play
Notes
This is the debut single from their first album, "Dose Age." This is their bizarre write-up for the track:
Twenty Third Eye is about climbing a mountain and happening upon a nest of spiders in a sunny nook. The observer soon realises that they are not hostile and any phobias are now neutralised and so the story segues into personal reflection re intimacy and observation on society re human frailty specifically the negative destructive tendencies and the realisation that these Disfunctions are absent in nature.
EQUINOX (2020)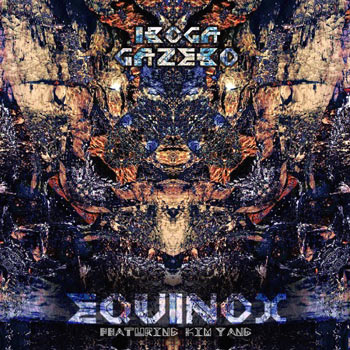 Equinox (feat. Kim Yang) (4:20)
Releases
Digital Download - Golden Robot Records (Australia) - June 22, 2020 - Available at Amazon and Apple Music
Streaming - Golden Robot Records (Australia) - June 22, 2020 - Available on Google Play
Notes
This will be the 2nd single from their first album, "Dose Age."
DOSE AGE (2020)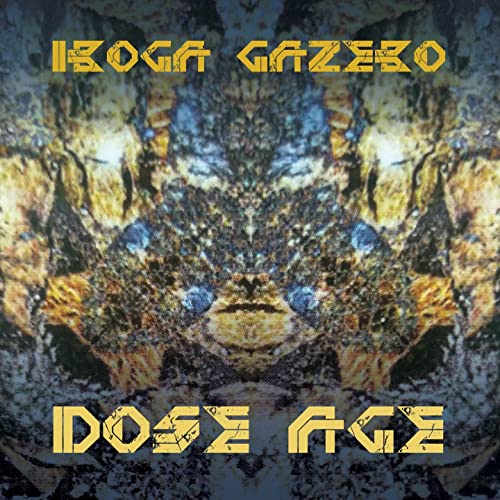 Tracks

  Media

1.
Visualise

(3:53)

2.
Aster Elixir

(4:30)

3.
Dose Age

(4:03)

4.
Equinox

(4:15)

5.
Form And Flow

(4:44)

6.
Insignia

(5:37)

7.
Oracle

(2:06)

8.
Succulent

(4:12)

9.
The System

(3:35)

10.
Twenty Third Eye

(5:09)



Credits
Richard Ploog (The Church, Groom Epoch) - drums and percussion
Jeffrey Cain (Remy Zero, Isidore, The Church) - guitar
Eric Avery (Janes Addiction) - bass
Jebin Bruni (PIL, Rufus Wainright, Fiona Apple) - keyboards
Kim Yang - lead vocals
Produced at Dave Grohl's Studio 606
Engineered by Daryl Thorp
Releases
Digital Download/Streaming - Golden Robot Records (Australia) - Oct. 30, 2020 - Available on Multiple Platforms
Notes
On April 30, 2021, Jeffrey Cain wrote on Facebook about making this album:
Working on this album was such a joy and I hope people will find this beautiful work of art from the heart and soul of Richard Ploog.
Richard and I met briefly after my show with The Church in Canberra. I was pleasantly surprised to get a message from him months later asking if I might want to play guitar on his new album. He was going to be in the Los Angeles area for a month or so and it just happened to overlap while I was recording my new record with some friends.
I honestly thought he would bring a hard drive of songs for me to overdub guitar on, but Richard came to the studio armed with a pair of drum sticks, a book of titles/lyrics and a handheld recorder of his melodies. Richard had the whole album playing in his head and we just needed to find it and get it on tape.
I was already recording with my band so I suggested we just track live with drums, bass, guitars and keys. We worked out the chords and arrangements that night and the next day made simple charts for the band and started to record. Over those two days, we recorded the basics to the whole album live, no click tracks, usually three takes and then just picked the best take as a master. I quickly ran through and did a few over dubs and then Richard left with the songs back home to Australia. He mentioned that he had a wonderful female singer in mind to sing his songs and it was definitely a surreal experience to hear the final mixes fully realized once it was released this year. Richard is definitely connected to the source and his art seems both deeply ancient and purely innocent at the same time to me.
Our few days in the studio is a dreamy blur now, and I am happy that it was captured so well on this album. I hope you continue to enjoy. Thank you for listening!
Xo jeffrey cain
Reviews & Comments