I D
I D was a short-lived quartet from Sydney.
THE WELL (1991)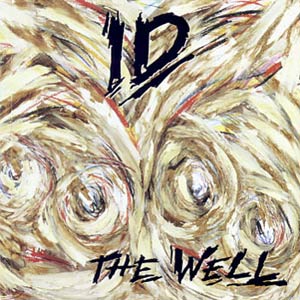 Tracks
The Human Chain

(5:49)

Something For Something

(6:55)

Not Much Control

(0:26)

Ozone

(3:19)

A Rising

(4:50)

Dizzy Heights

(6:37)

Champions Of Love

(6:06)

Eye Of The Storm

(4:11)

I Want To Be There

(6:26)

The Only One

(3:45)

Love This Place

(5:05)

Song Of Hope

(1:27)
Credits
all tracks: lyrics by paul butler music by I D (mushroom music)
recorded at festival studios - march-april 1990 and rich studio - may 1990 assisted by mark thomas and peter lees
mixed with david hemmings at rhinoceros studios assisted by david lumsdaine and paul grant
additional musicians
backing vocals: michelle norris. extra backing vocals: joy yates and ten wedge
brass: alan hunt and raoul hawkins, sax on "love this place": raoul hawkins. africanism: luis montiero (a rising)
garamuts on "ozone": david norris, tim powles, eddie walsh, paul blahuta
extra programming: michael allen. uillean pipes on "i want to be there": ian mckenzie
harmonica on "champions of love": tim marx. two anonymous chinese students on "dizzy heights"
I D is: paul butler: guitar and vocals. michael westcott: keyboards and violin. ed fox: bass. david norris: drums
produced by john harvey, paul butler
Releases
LP - White Label Records/Mushroom Records P/L L30496 (Australia) - different track order
CD - White Label Records/Mushroom Records P/L D30496 (Australia) - Feb. 25, 1991