STEVE KILBEY & GARETH KOCH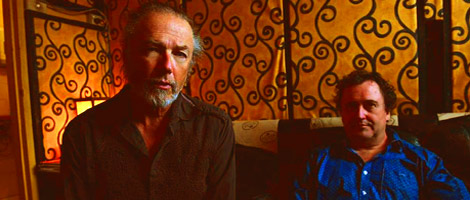 Gareth Koch is a founding member of the ARIA Award-winning Australian guitar quartet Saffire.
BROKEN TOYS (2019)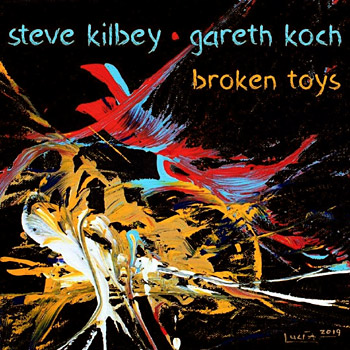 Tracks

  Media

1.
Broken Toys

(3:24)

/
2.
Broken Toys

(Instrumental Mix) (3:22)

3.
Broken Toys

(No Drums Mix) (3:22)
Credits
Music by Gareth Koch
Lyrics by Steve Kilbey
(Barton Price - Drums, Percussion)
Recorded, Mixed and Edited by Russell Pilling at Damien Gerard Studios, Sydney
Mastered by King Willy Sound
Releases
Notes
Gareth Koch answered some questions about the making of this release for The Music.
Gareth's good friend, and manager of Damien Gerard Studios, Marshall Cullen wrote a gushing review of Broken Toys.
Reviews & Comments
LOST AT SEA (2019)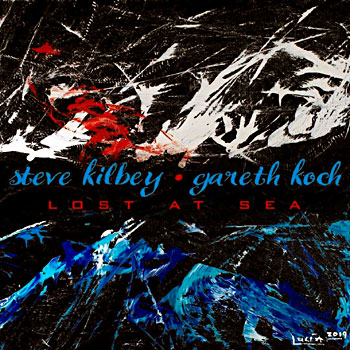 Tracks

  Media

1.
Lost At Sea

(Steve Vocal) (4:33)

/
2.
Lost At Sea

(Instrumental Mix) (4:34)

3.
Lost At Sea

(Steve & Gareth Vocal) (4:33)
Credits
Music by Gareth Koch
Lyrics by Steve Kilbey
(Barton Price - Drums, Percussion)
Recorded, Mixed and Edited by Russell Pilling at Damien Gerard Studios, Sydney
Mastered by King Willy Sound
Releases
BROKEN TOYS & LOST AT SEA (2019)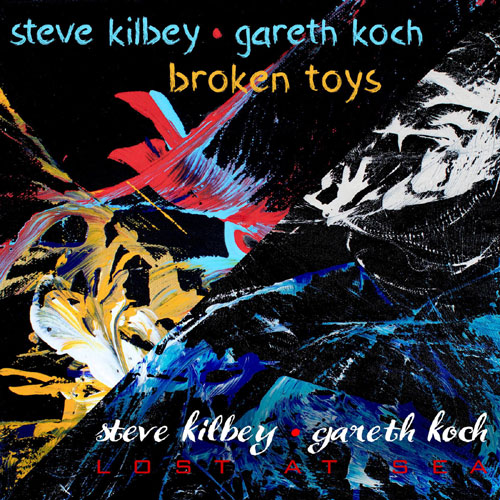 Tracks

  Media

1.
Broken Toys

(3:24)

/
2.
Broken Toys

(Instrumental Mix) (3:22)

3.
Broken Toys

(No Drums Mix) (3:22)

4.
Lost At Sea

(Steve Vocal) (4:33)

/
5.
Lost At Sea

(Instrumental Mix) (4:34)

6.
Lost At Sea

(Steve & Gareth Vocal) (4:33)
Credits
Music by Gareth Koch
Lyrics by Steve Kilbey
(Barton Price - Drums, Percussion)
Recorded, Mixed and Edited by Russell Pilling at Damien Gerard Studios, Sydney
Mastered by King Willy Sound
Releases
CHRYSE PLANITIA (2019)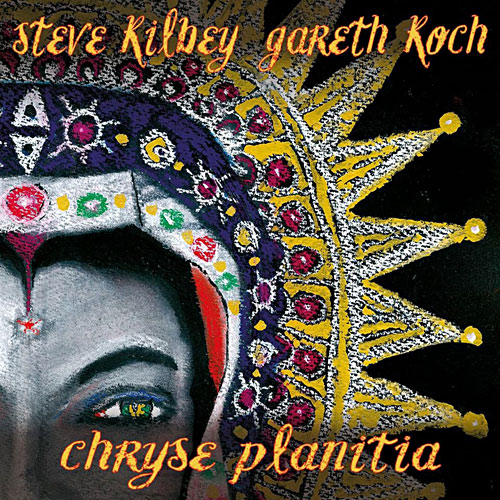 Tracks

  Media

1.
Fallen Crown

(3:32)

2.
The Fatal Hour

(3:34)

3.
Thylacine

(4:04)

4.
Tears At The End Of The World

(2:29)

5.
Ophelia Without Wine

(3:48)

6.
Scattered Coins

(4:41)

7.
Stay Where You Are

(3:24)

8.
Heart Is Heavy

(2:31)

9.
Lady Ishtar In Her Garden

(5:16)

10.
She Moved Through The Fair

(2:53)

11.
Broken Toys

(3:24)

[bonus track]
12.
Lost At Sea

(4:33)

[bonus track]


Credits
Produced by Steve Kilbey & Gareth Koch
Executive Producer - Marshall Cullen
Released through Foghorn Records/MGM
Vocals - Steve Kilbey
Classical, Flamenco, Electric, Acoustic, Slide & Bass Guitars - Gareth Koch
Keyboard, Percussion & Kankles - Gareth Koch
Bass Guitar & Keyboard (Lady Ishtar in Her Garden) - Steve Kilbey
Hammond Organ (Fallen Crown, Lost at Sea) - Elliot Courtnage
Mandolin, Squeezebox (Lost at Sea) - Pete Cornelius
National Resophonic Guitar (Heart is Heavy) - Pete Cornelius
Audio Treatments (She Moved through the Fair) - Martin Kennedy
Didgeridoos (Thylacine) - Andrew Marshall, Ron Nagorcka
Drums - Dane Leonard
Drums - Barton Price (Broken Toys, Lost at Sea)
Instruments recorded by Gareth Koch - Rhapsody Recording Studio
Vocals recorded at Damien Gerard Studios
Lady Ishtar in Her Garden recorded at Damien Gerard Studios
Mixed by Russell Pilling
Mastered by King Willy Sound
Original cover artwork - Steve Kilbey
Graphic Design - Jamie Coghill
Releases