THE KNOBZ
The Knobz were a short-lived New Zealand pop band, originally based in Dunedin. Tim Powles joined them on their final release, the 4-track EP "Roads To Rome," replacing original drummer Bob Reid, and toured New Zealand with them.
ROADS TO ROME (1982)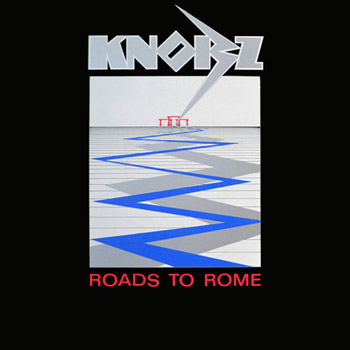 Tracks
Side 1:
Roads To Rome

(2:53)

Burning Earth

(3:12)
Side 2:
Life After Death

(3:07)

Walls Of Art

(3:37)
Credits
Carey Peterson - Voice
Kevin Fogarty - Guitar
Mark Stanton - Synthesiser
Tim Powles - Drums
Warry Keay - Electric Bass
Produced by Peter Walker
Releases
LP - WEA Z 20019 (Australia & New Zealand) - Label
Notes
More info on The Knobz can be found at Audio Culture.