ASHLEIGH MANNIX
MY FIRST EP (2008)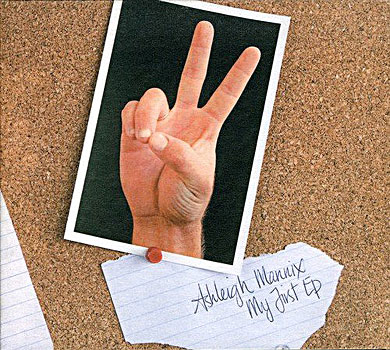 Tracks
Pieces Of You

(2:50)

Mirror

(5:19)

Power Of A Girl

(3:34)

Angela

(5:23)

Too Much To Ask

(4:07)
Credits
Ashleigh Mannix: Vocals, Guitar
Tim Powles: Drums, etc.

Made and Mixed at Spacejunk III, Sydney, 2008
Produced & Engineered by Tim Powles
Assistant Engineer: Dave Trump
Releases
CD - Independent MANNIX001 (Australia) - Mar. 11, 2008
Digital Download - Available at Apple Music
PIECES OF YOU (2009)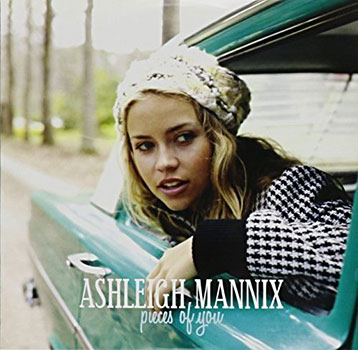 Tracks
Pieces Of You

(2:48)
Credits
Ashleigh Mannix: acoustic guitar, vocals, percussion
Richie Harris - electric guitar
Ryan van Gennip - bass guitar
John Howell - drums, brushes
David Skeet - electric organ
Produced, recorded and mixed by timEbandit Powles @ Spacejunk III
Mastered by Don Bartley @ Benchmark Mastering
Releases
CD - NA2R NA2RPOP08 (Australia) - Feb. 9, 2009
Digital Download/Streaming - Available at Amazon
Notes:
From the CD back cover:
Ashleigh Mannix - Winner NA2R Pop 2008
NA2R (New Artists 2 Radio) is a Commercial Radio Industry Initiative which aims to discover the next big artist to be played on Commercial Radio across the country. The event is open to unsigned Australian artists who have not charted in the Top 100 Australian National airplay chart.
www.na2r.com.au for more information.
SPARKLE (2009)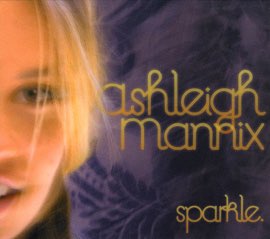 Tracks
Sparkle

(3:41)

Run

(3:20)

May I Have This Dance

(4:32)

Cigarettes And Chanel

(3:38)
Releases
CD - Self-Released? MANNIX001 (Australia) - Mar. 17, 2008
Digital Download - July 31, 2009 - Available at Apple Music
ASHLEIGH MANNIX (2009)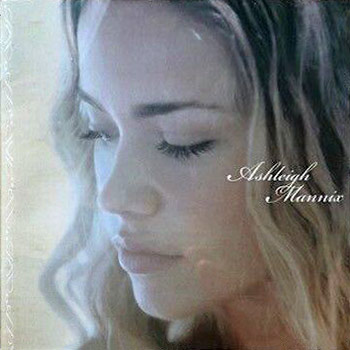 Tracks
Pieces Of You

(2:50)

Cigarettes And Chanel

(3:38)

The Mirror

(5:19)

Run

(3:20)

Sparkle

(3:41)

Angela

(5:23)

May I Have This Dance

(4:32)

Too Much To Ask

(4:07)

Power Of A Girl

(3:34)

Mixed Up Madeline

*

Sally Jones

*

White

*

Angela

*
* Bonus Tracks - Live at Tilley's Devine Cafe
Releases
CD - Pony Canyon PCCY-01928 (Japan) - Aug. 18, 2009