MELODIE
LOVE CAN'T IMAGINE (1984)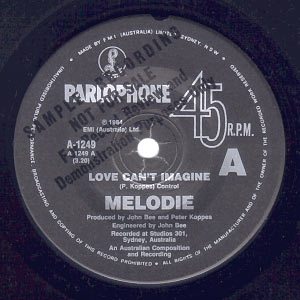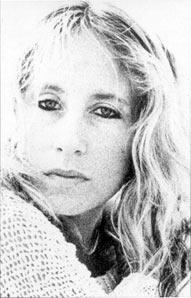 Love Can't Imagine (3:20)
Show Me That (3:45)
Peter Koppes, Steve Kilbey, and Richard Ploog all play on this record.
7" - Parlophone A-1249 (Australia Promo) - beige EMI Records Australia die-cut sleeve
Vinyl Run-Out Groove Messages
  Side A: "AFTER CHURCH"
  Side B: "FOR LUCY"
Notes
This rare two track single never made it to mass production. Only a handful of discs were printed up for promotional giveaway. But due to legal issues, the single had to be withdrawn and the disc never made it to the record shops. All copies carry the promo stamp on it.