OUTGO
HOPE (2004)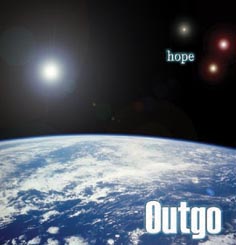 Tracks
Hope

(2:57)

Chaos

(3:34)

Time

(4:23)

Light

(3:53)
Credits
Produced by Peter Koppes.
Releases
CD - The Can ??? (Australia)
Notes
"The soulful music of Outgo inspired me to want to produce their EP 'Hope' and I am glad to have been able to help reveal the depth and beauty of these songs. Hope is a sentiment when undertaking projects and glorious has been this band's achievement."
- Peter Koppes, The Church
SMACK BANG IN THE MIDDLE (2005)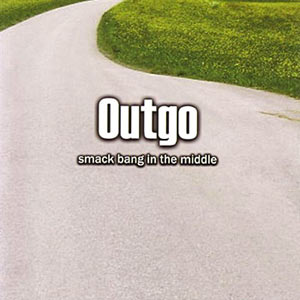 Tracks
Watershed

(3:24)

Chaos

(3:34)

Love & Hate

(5:31)

All Of This Time

(3:23)

Her

(3:43)

Hope

(2:57)

Things You Don't Do

(4:54)

Time

(4:23)

Light

(3:53)

Beautiful

(3:03)
Credits
Produced by Peter Koppes
Recorded at Spacejunk, Milkbar, Velvet & BJB Studios
Mastered at Studios 301 by Don Bartley
Releases
CD - The Can CAN 864646 (Australia)
Digital Download - The Can (Australia)