THE PAINTED LADIES
In 2014 Brisbane musician Luke Peacock was converting analogue recordings into a digital archive when he came across The Loner, the seminal Indigenous music album by Vic Simms from 1973. With Simms aboard, he established The Painted Ladies, a loose collaboration of various Australian artists, to record this album.
THE PAINTED LADIES PLAY SELECTIONS FROM THE LONER (2014)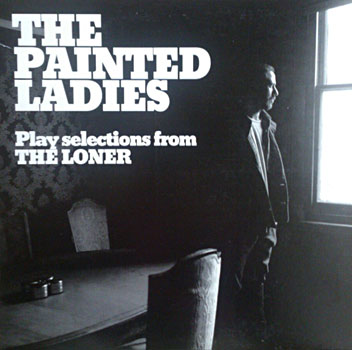 Tracks

  Media

1.
Get Back Into The Shadows

(3:12)

2.
Try To Understand

(3:31)

3.
Poor Folks Happiness

(3:27)

4.
Karen's Song

(4:27)

5.
Living My Life By The Days

(4:46)

6.
Stranger In My Country

(6:29)

7.
I Wanna Bop

(3:21)

[Bonus Track]

*

8.
Hey Sheriff

(2:47)

[Bonus Track]


* Ian Haug plays guitar on "I Wanna Bop."
Releases
LP - Plus One Records P1-52 (Australia) - May 26, 2014 - 180 gram vinyl, gatefold sleeve
CD - Plus One Records P1-52 (Australia) - May 26, 2014
Digital Download - Available at Bandcamp
Notes
Bandcamp write-up:
Everyone loves a good story, especially a story with a soundtrack like this one.
In 2011, Luke Peacock happened upon "The Loner", an album of songs written and recorded in extraordinary circumstances in 1973, by Vic Simms. The impact that these songs had on Luke led the young Murri singer/songwriter on a musical, spiritual and historical journey as he formed a unique and powerful friendship with Vic Simms, a Bidjigal elder and undoubted Australian rock'n'roll treasure.
In early 2013, Luke created The Painted Ladies. He gathered the "easiest group of musicians ever to assemble". He took his favourite songs from Vic's album, re-invented them and spent a week in the studio giving them another life. The results speak for themselves. Passionate and no-holds-barred takes on the songs of "The Loner", proving that truly great songs never expire.
With Uncle Vic by their side, they heard stories, told stories and created new stories. These songs sit deep at the centre of all of them.