THE PREDATORS
PICK UP THE PACE EP (2006)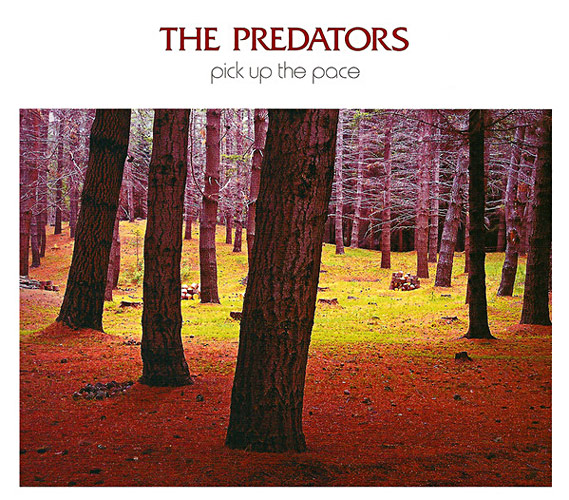 Tracks

  Media

1.
Pick Up The Pace

(2:46)

2.
Paintings

(4:29)

3.
My Line

(4:20)

4.
Precious Moments

(5:25)

5.
High And Low

(4:36)

6.
Still My Friend

(5:22)



Credits
Ian Haug - Acoustic Guitar, Electric Guitar, Backing Vocals
John Collins - Bass Guitar, Electric Guitar, Other [Indulgence Overdubs]
Steven Bishop - Drums, Vocals
Produced by The Predators
Recorded at Airlock Studios, Brisbane
Releases
CD - Dew Process DEW90400/Universal Music Australia 1085066 (Australia) - July 1, 2006
Digital Download - Decca International (Australia) - Oct. 23, 2007
Notes
On the four live shows performed by The Predators to support this release, Ross McLennan played drums so that Steven Bishop could concentrate on vocals.
The Predators' July 2006 tour:
    Thursday July 6 - The Hopetoun, Sydney
    Saturday July 8 - The Tote, Melbourne
    Friday July 14 - The Zoo, Brisbane
    Saturday July 22 - Splendour in the Grass (Sold Out)
Album review from the Dew Process website:
What went down when a wolf, a shark and a condor went into a recording studio? A massacre? A feeding frenzy? Perhaps the creatures turned on each other in carnage of talons and teeth? Mercifully these predators restrained their ancient instincts for the hunt, and instead, have attempted to seduce the souls and ears of their potential victims.
Ian "shark" Haug (guitars and bvs), J.C "wolf" (bass) and Bish "condor" (lead vocals and drums) formed the predators in early 2005 with the express desire to sing and play hungry songs. Songs with an appetite for all flavours. Songs not frightened of walking into the latest party by themselves. Songs that strive to be sung.
The six tracks on this E.P cover a wide terrain. From Pick up the Pace with a generation devouring riff and its car friendly chorus, to the exquisite regret of Precious Moments, the predators explore a lot of musical territory. Perhaps the fact that Ian, J.C, and Bish were high school friends, and were the original Powderfinger, has something to do with the seamless harmony displayed here. A fourth predator, Ross "Piranha" MacLennan, will occupy the drum stool when the condor steps up to the microphone as the band begins prowling the stages of Australia.
Inevitably there are other footprints on this landscape. Phil Spector and Berlin Bowie stalk the psychedelic pop of Paintings. George Harrison's ghost ripples through Still My Friend. On High and Low, the band channel Pink Floyd when the Floyd weren't afraid of a tune. There is even a whiff of the Australian beer barn in My Line, the bands manifesto to self belief.
So, six songs written and performed by a shark, a wolf, a condor, and a piranha. Don't go near the water. Don't wander in the sky. Don't hang about in the forest. Stay at home and be consumed by the predators. Oh, one more thing: Doctor Doo-Little prescribes maximum volume.
LEAD THE WAY (2021)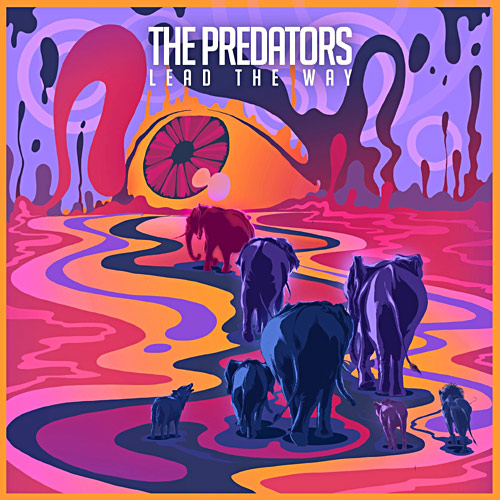 Lead The Way (4:08) – 
Releases
Streaming/Digital Download - Airlock Records (Australia) - Sept. 10, 2021 - Available on Multiple Platforms