THE REFO:MATION
This project came about when The Church had some studio time in 1996, but Marty was unavailable to record.
PHARMAKOI / DISTANCE-CRUNCHING HONCHOS WITH ECHO UNITS (1997)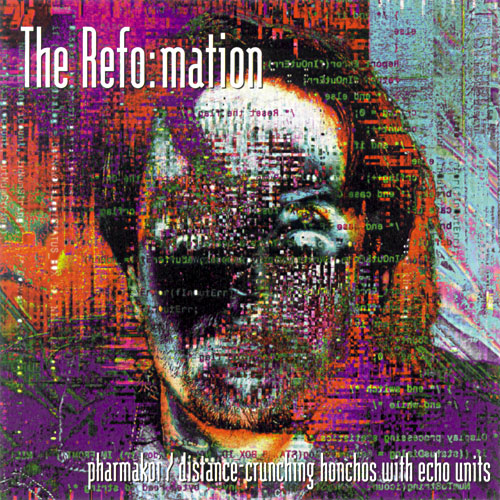 Credits
Produced by The Refo:mation
All songs by The Refo:mation
Steven Kilbey: Vocals, Guitars, Bass, Keyboards
Peter Koppes: Guitars, Keyboards, Bass
Tim Powles: Mapex Drums, Percussion, Bass, Lead Vocal on "Take Your Place"
Additional Musicians:
  Sandi Chick: Vocals
  Chris Campbell: Guitar on "5:28"
Recorded at Karmic Hit Studios, Rozelle, Sydney, Australia
Engineered & mixed by Tim Powles
Assistant Engineer Chris Campbell
Album artwork by Julien Klettenberg
Releases
CD - Phantom Records REFO 001 (Australia)
Notes
In an interview with Joann D. Ball for Consumable Online (from Sept. 19, 1998 - 2nd day of the Hologram of Baal US Tour), Peter Koppes spoke about this album:
There's another album, The Refo:mation, that Steve, myself and Tim did previous to the Church reforming which was another stint towards us deciding that The Church has just gotta get back together in that format. It would be, like, something to really come back together for. It was a big, big evolution in our songwriting style and relationship—musical relationship, that worked toward the new album [Hologram of Baal].
Booklet includes these altered photos of the band members: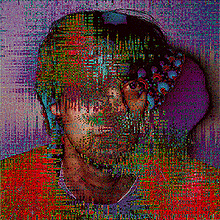 Reviews & Comments
COMPILATIONS FEATURING TRACKS BY THE REFO:MATION
KKnD KROSSFIRE - THE SOUNDTRACK (1998)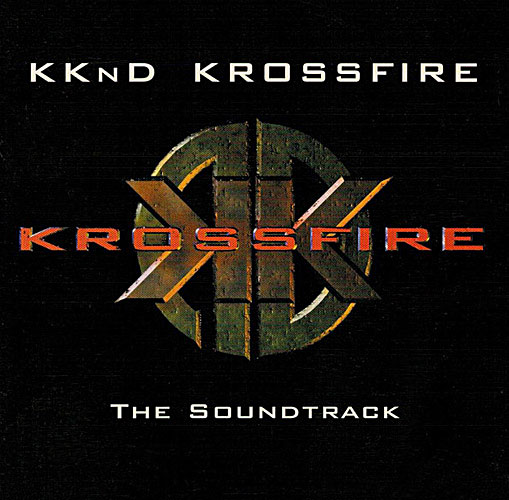 Tracks
Try - Jack Pumpkin
Tiny Little Engines - The Visitors
I Am - Atar Of Atlantis
The Krossfire - Dave's Nightmare
Traitor

(Instrumental Version) (5:26)

- The Refo:mation –
Earth Blood Down - Brain Tuner
How Hip Is A Computer - Rip Van Hippy
Arc - Charles T Taz
Diabet - Rip Van Hippy
God Of Anger - Laws Of Kaos
Releases
CD - Evolve/Phantom Records 9324690000074 (Australia)
Notes
KKnD, or Krush, Kill 'n' Destroy is a series of post-apocalyptic real-time strategy games by Beam Software. See Wikipedia for more info.