EDWARD ROGERS
SUNDAY FABLES (2004)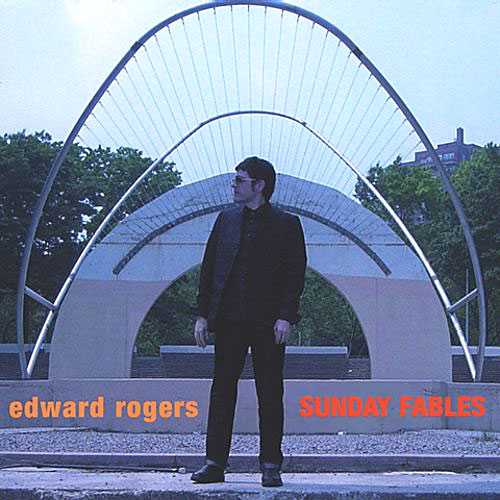 Tracks
Who Knew The World Would End

(3:01)

*
It Was Love (So It Couldn't Last)

(3:17)

Germantown

(4:21)

Crushed By The Inside

(4:46)

In The Garden Of Who You Were

(2:52)

Make It Go Away

(4:23)

Innocent Times

(3:00)

Sunday Fables

(1:00)

Laughing Ghost

(3:00)

Mercury Wheel

(2:25)

Building Winter

(2:39)

All Your Kingdom

(3:39)

*
Rain Becomes Her

(3:39)
* Marty Willson-Piper plays lead guitar on these two tracks.
Releases
CD - Not Lame Recordings NL-088 (USA) - March 2, 2004
Notes
Some reviews of this album:
NYC-based songwriter and former leader of Green Rooftops, Rogers help found The Losers Lounge in New York City, which has put together a trend of star-studded tribute shows for the intelligentsia there... Bacharach, ABBA, the Zombies, Henry Mancini, Elvis Costello...you get the idea. "Ed's new CD as contemporary as it is, reminds me of the melodies and harmonies that made me love the sounds of England in 1964." Roger McGuinn "This record sounds like a glowing devotional to the art of the timeless melody. George Usher and several guest star friends prop up the glorious tunage with their transcendent chording, while Ed sends you into a time-warp with lyrics that recall the innocence of the first time you brushed your hand against a teenage cheek, and melodies that seem to have been kissed by the sun. it's all quite glorious, really" - Ric Menck, Velvet Crush
This display of unerringly jangle-folk rock is a project that has Rogers co-writing all of "Sunday's Fables" tunes with fellow NY-scenster George Usher (The Bongos, The Shramms) and is song-after-song of dreamy, sunny and sublimely warm music. There are touches of The Byrds, Burt Bacharach, and Pernice Brothers (lots) scattered liberally throughout but this project is original in its own space. Some of the most haunting, evocative lyrics paired w/subtle orchestral-like pop arrangements and Roger's reedy, breathy powerful vocals fill all available space. "An ambitious solo debut from the prodigiously talented Mr. Rogers... Sunday Fables is loaded with Rickenbacker-drenched pop goodies, all of which were written by Rogers with ex-Schramm and occasional Bongo George Usher. Peppy pop tunes like "In The Garden Of Who You Were" and "Who Knew The World Would End?" are balanced by wistful ballads like "Germantown." As if to prove that all the right points of reference are in effect, The Church's Marty Willson-Piper plays lead guitar on two tracks, and Zombies frontman Colin Blunstone and Rod Argent lend vocals on a track as well. Grand." - YeahYeahYeah
"Lives up to Not Lame Recordings high standards for indie pop. Rogers is joined in the studio by a talented cast that includes NYC pal George Usher and noted guitarist Marty Wilson-Piper (on two tracks). Jangly music enthusiasts will definitely dig "In The Garden Of Who You Were" and the ringing guitars on "Innocent Times" and "Laughing Ghost" will also satiate their listening desires. Not surprisingly, the entire album has the feel of a George Usher Group album and some Todd Rundgren references as well. Sunday Fables will stand the test of time, and it will get pulled off my music shelf for years to come." - Fukfin.com
A precious jewel of a record, one that combines ringing, Byrdsy pop with lilting, folky melodies and some gorgeous chamber-pop leanings. All 13 tunes here are co-written by Rogers and NY pop scenester George Usher, and they often echo the bright, guitar-based sound of Usher's records, laced with lyrical undercurrents of nostalgia and lost love. The early to mid-period Byrds influence is deeply felt on "It Was Love (So It Couldn't Last)," "In the Garden of Who You Were" and "All Your Kingdom" (with its neat little "Eight Miles High"-like guitar breaks, courtesy of The Church's Marty Willson-Piper)... All in all, another one of those great left-field surprises from the fine folks at Not Lame. - John M. Borack, Amplifier
"Having a pair of Zombies and The Church guitarist guesting on an album, must be more than enough a reason for a pop fan to get interested. If it also happens to be an incredible set of tunes, which is the case here, then it should be a real treat. Another one of the fine New York pop-troubadours, Edward Rogers teamed up with the soulmate, George Usher, delivering a palette of sounds ranging from orchestral chamber pop eclecticism... Praised by the likes Roger McGuinn and Ric Menck, this one is sure to fulfil your whole week fables, instead of just Sunday." - POPISM
YOU HAVEN'T BEEN WHERE I'VE BEEN (2008)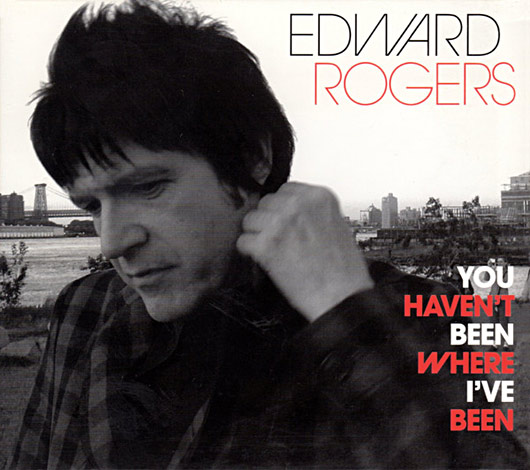 Tracks

  Media

1.
You Haven't Been Where I've Been

(3:21)

2.
Blind Man's Blue

(2:35)

3.
Far Reflection

(3:15)

4.
I'll Always Leave A Light On

(2:51)

5.
I Hear This Place Is Haunted

(3:42)

6.
It Took Years And Years And Years

(4:30)

7.
The Last To Leave The Party

(4:10)

8.
Commodore Hotel

(4:36)

9.
Baby Came Early

(4:14)

10.
I Can Hear The Bells

(3:38)

11.
Graveyard Voices

(4:03)

*
12.
What Happened To Manfred, What Happened To Jane

(17:34)

*


* Marty Willson-Piper plays lead guitar on these two tracks.
Releases
CD - Zip Records Zip056 (USA) - April 1, 2008
Digital Download - Zip Records (USA) - April 1, 2008 - Available at Amazon
TV GENERATION (2017)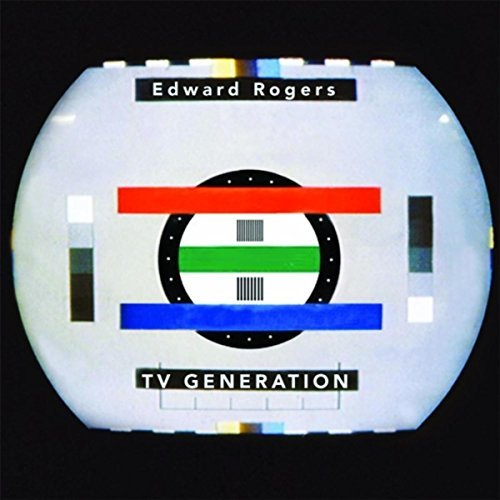 Tracks

  Media

1.
TV Generation

(4:31)

2.
20th Century Heroes

(4:03)

3.
No Words

(3:59)

4.
Gossip Truths n Lies

(3:50)

5.
Wounded Conversation

(3:35)

*
6.
Listen To Me

(4:58)

* †
7.
Sturdy Man's Shout

(3:49)

8.
On This Wednesday In June

(4:31)

9.
Terry's World

(3:01)

10.
The Player

(3:15)

11.
You And I

(3:48)

12.
Alfred Bell

(5:08)

*
13.
She's The One

(3:10)

14.
TV REMIXXX2

(1:51)



* Marty Willson-Piper plays 12 string guitar, electric guitar, and/or bass on these tracks.
† "Listen To Me" co-written by Marty Willson-Piper.
Releases
Notes