THE SAINTS
Marty Willson-Piper briefly joined The Saints in 2004 and toured with them across Europe in 2005.
NOTHING IS STRAIGHT IN MY HOUSE (2005)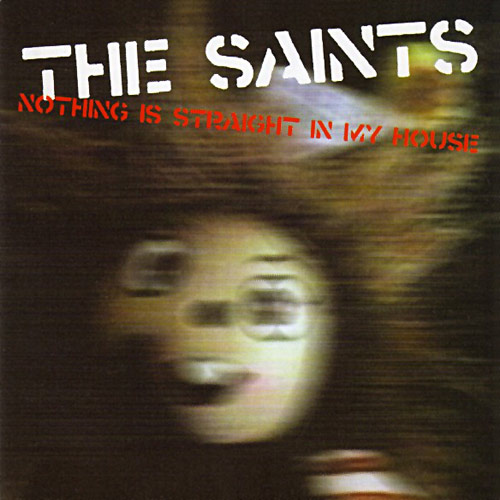 Tracks

  Media

1.
Porno Movies

(3:08)

2.
A Madman Wrecked My Happy Home

(2:32)

3.
Nothing Is Straight In My House

(4:32)

4.
Digging A Hole

(3:59)

5.
I Couldn't Help Myself

(4:38)

6.
Paint The Town Electric

(4:12)

7.
Nylon Pirates

(3:03)

8.
Bang On

(3:13)

9.
Taking Tea With Aphrodite

(2:58)

10.
Passing Strange

(5:06)

11.
Garden Dark

(7:18)

12.
Where Is My Monkey?

(3:08)

13.
Nothing Is Straight (Slight Return)

(2:33)



Credits
The Saints:
Chris Bailey, Marty Willson-Piper, Caspar Wijnberg, Peter Wilkinson
Recorded at The Sound of Amsterdam Recording Studio, Breukelen, NL
Group cover photography by Rinske Wegener
Cover design and puppet photo by Chris Musto
Track 10 ("Passing Strange") co-written by Marty Willson-Piper.
Releases
CD - The Cadiz Recording Co. CADIZCD101 (UK) - March 7, 2005
CD - Liberation Music LIBCD7180.2 (Australia)
CD - UFO Music UFO 1004-1 (USA)
Digital Download - UFO Music (USA) - Available at Amazon and Apple Music
Notes
Sleeve contains this photo of the band (that's Marty on the right):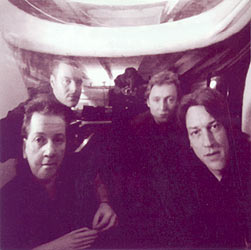 COMPILATIONS FEATURING TRACKS BY THE SAINTS
THE COOLEST SONGS IN THE WORLD VOL. 5 (2008)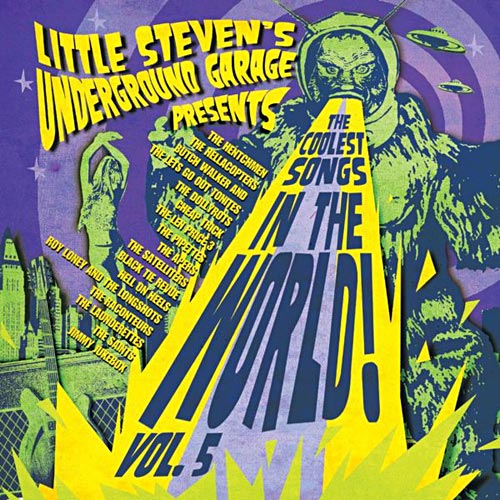 Tracks
Some Other Guy

(2:31)

- The Hentchmen
Nothing Terribly New

(2:59)

- The Hellacopters
Hot Girls In Good Moods

(2:40)

- Butch Walker And The Lets Go Out Tonites!
Because I'm Awesome

(3:20)

- The Dollyrots
If It Takes A Lifetime

(3:44)

- Cheap Trick
If I Ain't Got You

(2:18)

- The Len Price 3
Pull Shapes

(2:24)

- The Pipettes
Almost Summer

(2:37)

- The Apers
Why Do They Know

(3:04)

- The Satelliters
Code Fun

(2:11)

- Black Tie Revue
Ain't So Cool

(2:04)

- Hell On Heels
Baby Du Jour

(3:07)

- Roy Loney & The Longshots
Hands

(3:57)

- The Raconteurs
What Would Joan Jett Do?

(2:36)

- The Launderettes
Porno Movies

(3:08)

- The Saints
25 Hours A Day

(2:41)

- Jimmy Jukebox
Releases
CD - Wicked Cool Record Co. 856385001787 (USA) - April 2008
Notes
Includes this write-up on The Saints:
Since the Saints started the Australian punk revolution in the 70's (along with Radio Birdman) they've gone through a lot of changes, but Chris Bailey remains alive and well and still doing cool things. Like this from the recently released "Nothing's Straight In My House." (Note to Chris - Even though you're making it work, please don't get too comfortable as a three piece.) We must be careful not to take our legends for granted, especially when they continue to make great records like this.