SWEET GUM TREE
Sweet Gum Tree is the solo project of French songwriter/multi-instrumentalist Arno Sojo.
THE SNAKES YOU CHARM & THE WOLVES YOU TAME (2014)
Tracks
Redhead

(3:46)

 – 
New Rays

(3:12)

 – 
The Crimson Flush

(3:10)

Bird Of Passage

(feat. Isobel Campbell) (3:47)

*

 – 
Last Chance Train

(3:10)

Astray

(3:26)

Chew Up Spit Out

(2:48)

Grateful As Fire

(4:09)

The Vulnerable Almighty

(4:32)

 – 
November Daughter

(4:58)

Breathtaker

(7:15)

 – 
* Marty Willson-Piper plays bass on this track.
Credits
Produced by David Odlum (Gemma Hayes) and Peter Deimel (Deus, Anna Calvi) at Studio Black Box in the French countryside.
Guest vocals on "Bird of Passage" by Scottish singer Isobel Campbell.
Guest musicians: Isobel Campbell (vocals), Tindersticks drummer Earl Harvin (drums) and former Church guitarist Marty Willson-Piper (bass and additional guitar).
Releases
CD - Dreamy Bird Records/Cadiz Music DBCD001/1 (UK) - Feb. 3, 2014
2LP - Dreamy Bird Records/Cadiz Music DBLP001/2 (UK) - Feb. 3, 2014
Digital Download - Dreamy Bird Records/Cadiz Music (France) - Feb. 3, 2014 - Available at Amazon and Apple Music
COMPILATIONS FEATURING TRACKS BY SWEET GUM TREE
THE CROSSROADS CONFINED COUNTDOWN FESTIVAL COMPILATION (2020)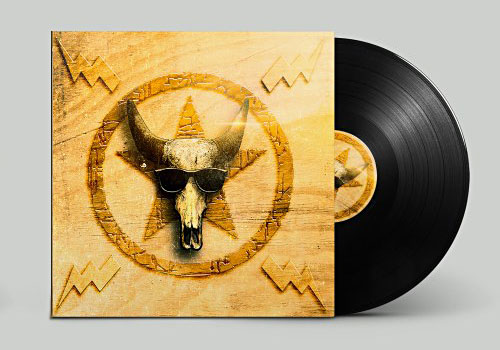 Tracks
Side A
Lost Territories (remastered version) (6:18) - Little Bob
Shadows On The Wall

(3:30)

- Kevin Brown
Easy Tiger

(3:47)

- Eric McFadden
Across The Rio Grande (KBS version) (2:53) - Hemlock Smith
All The Girls (unreleased track) (2:09) - Thomas Brun & The Broken Wings
Dusk Bleeds Hope

(2:36)

- Sweet Gum Tree (with special guest Marty Willson-Piper) *
Side B
Dark Xtasy

(3:27)

- Jimme O'Neill
Shine

(3:45)

- Sihasin
Love Affair (unreleased track) (2:38) - ABK6
Hands

(5:18)

- Immaculate Fools
Museum Of Heart

(3:30)

- Terry Brisack
Sunday Morning, NJ

(4:23)

- Jack Art
Side C
Battle Of The Goggin' (unreleased demo version) (5:05) - Dirty Ray
Over & Over Again (new acoustic version) (4:16) - Jose & The Wastemen
East Virginia

(3:30)

- Cory Seznec
No Man's Land (acoustic version) (3:09) - Midnight Oil
Through The Storm (radio edit) (3:50) - Lion Says
She Was A Mountain

(3:00)

- Klee Benally
Side D
Mystery Track
Party Song (alternative version) (3:53) - Kevin Salem
Stag O Lee

(3:11)

- Joep Pelt
No Kiss Goodbye

(4:00)

- Beverly Jo Scott
Morphine Lips (acoustic version) (4:46) - Ricky Diamond
* Marty Willson-Piper play a solo and some 12 string with his favourite Rickenbackers on this track.
Releases
2LP - Found Guilty Records (France) - Limited Numbered Edition of 200 - gatefold sleeve
Notes
Write-up at the official web site:
"Crossroads" magazine is rising from its ashes with this unique event, piloted from France but including artists from 25+ countries and 5 continents, a confined festival like no other that will broadcast 200 exclusive concerts from May 1st to June 29th. Of course, this is above all about being together, sharing and having fun, at a time when the measures taken by our governments prevent us from doing so, and will continue to prevent us from doing so until probably the end of August or mid-September. But, of course, one of the goals is to make you discover these songwriters and musicians from all over the world that I find unfairly too little known, even sometimes unknown at all, and of course all these concerts will be free access. This is also about helping them (and five NGOs: Artists Relief, The Blues Foundation, Help Musicians, Médecins du Monde and Navajo Hopi Solidarity). Because musicians don't feed themselves with small hearts and can't pay their bills with likes, however numerous and pleasant they may be, please think of them and donate, if you can.