KAV TEMPERLEY & SARAH MCLEOD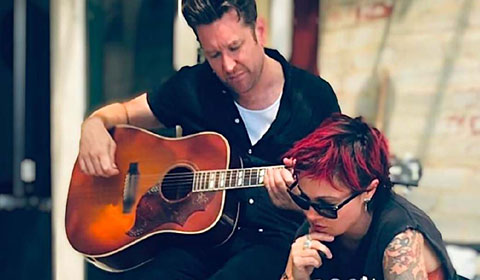 Kav Temperley is the front-man, bassist and songwriter for the Fremantle rock band Eskimo Joe.
Sarah Mcleod is the lead singer and guitarist for the Adelaide/Melbourne rock band The Superjesus.
They teamed up to write a single to benefit victims of the 2019-20 Australian bushfires, and assembled an all-star cast of Australian musicians to record it.
WILDFIRE: A SONG FOR AUSTRALIA (2020)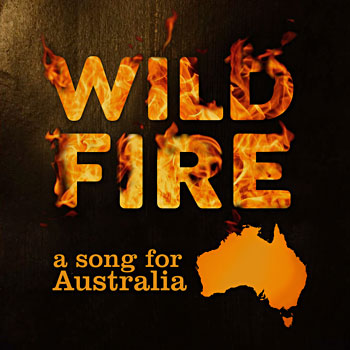 Wildfire (3:38) – 
Credits
Recorded on 19 Jan. 2020 in Melbourne
Featuring vocals by:
   Dallas Frasca
   Steve Kilbey
   Tania Doko
   Jeff Martin
   Garry Beers
   Abbey Stone
   Chris Cheney
   Nat Allison
   Hoseah Partsch
   Taylor Sheridan
   Steve Richter
   Michael Pignegui
Releases
Digital Download self-released (Australia) - Jan. 31, 2020 - Available on Apple Music
Streaming - self-released (Australia) - Jan. 31, 2020 - Available on Spotify
Notes
"100% of all profits go to the bush fire relief in ongoing effort to help rebuild what has been lost." - Kav Temperley