DONNETTE THAYER
Donnette was half of and a member of Game Theory from 1987-1990.
CHAOS AND WONDER (1997)
| | |
| --- | --- |
| Original Cover | Redesigned Cover |
Tracks
Earthly Powers

(4:22)

Make It Now

(3:40)

Black Salt

(5:44)

 – 
Bali Hai

(4:33)

 – 
My Room

(3:37)

Sleepwalker

(3:57)

Lemon Tree Home Away

(4:48)

Holotown

(4:52)

Gabriel

(3:29)

OtherWinds

(4:11)

Heavenly

(2:10)
Credits
Donnette Thayer - Fender-Martin Formulae, Primordial Oohs, Voices Issuing Subliminal Commands
David Foerstner - Spirit Organs, Cosmic Strings, Gabriel's Trumpet
Bruce Zelesnik - Space-Time Descriptors, Renormalization Of Infinities, Big Bang/Big Crunch, Babbla Obscura Salta
Rick Novak - Theraminalayic Guitar, Harmonic Conversions
Bryce Goggin - Dimensional Shifts, Backwards Masking Chandrasekhar Limiting
Patty Hood - Harp Matrix, Vocal Celestial Mechanics
Mike Linsey - Bass Matrix A, E. Bowa Virus, Yankee Mandolin
Jonnie Hargis - Bass Matrix AA
Jim McGrath - Percussion Matrix
Sonospatial Arrangements: Donnette Thayer, David Foerstner, Bruce Zelesnik, Rick Novak, Bryce Goggin, Patti Hood, Mike Lindsey, Jonnie Hargis, Jim McGarth
Production: Rick Novak, Bryce Goggin, Donnette Thayer, David Foerstner, Bruce Zelesnik
Original Cover:
  Cover sculpture and photography by Philip Hitchcock Designs
  Cover graphics by Terry Adams Computer Graphics
Redesigned Cover:
  Cover design by Brian Smith
Releases
CD - Escapist Music 0124960004 (USA)
Notes
Dissatisfied with the original cover, she held a contest on Shadow Cabinet for a new design, won by Brian Smith (above right).
COMPILATIONS FEATURING TRACKS BY DONNETTE THAYER
SONGS FOR JENNY (2009)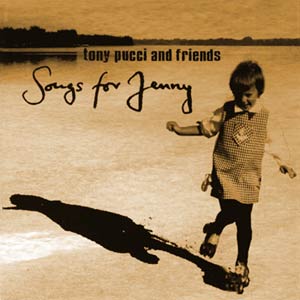 Tracks
Your Smile Never Fades

(4:10)

- Leah Pinnavaia
Peregrine

(4:24)

- Donnette Thayer
Can't Fight It

(4:26)

- timEbandit Powles
Song For Jenny

(4:43)

- Margot Smith
Heir Apparent

(4:38)

- Harry Flowers
Spilt Silver

(4:06)

- Carla Hanson & Tony Pucci
Gathering Birds

(3:43)

- Hitchcock's Regret
Drowning

(4:45)

- Noelle Hannibal
Taking It All In

(4:15)

- Daniel Watkins
I Am Sleeping

(3:02)

- Kaer Trouz
Regret

(5:07)

- Jenn Manganiello
One Fine Day

(3:35)

- Arno Sojo
Grace

(4:44)

- Lnz Kayd
Crystal Green Sea

(3:52)

- Robert Rankin Walker
Motherly Wisdom

(4:06)

- Carla Hanson & Tony Pucci
Neon Over Broadway

(5:14)

- Daniel Watkins
Here Comes Silence

(5:12)

- Jasmine Yee
Credits
Lyrics and vocals by the singer of each song.
Music written & performed by Tony Pucci
with additional music by:
Peregrine - piano by Stefan Horlitz
Can't Fight It - spacejunk by timEbandit Powles & thanks to Ricky Rene Maymi for reactionary guitar
Gathering Birds - lovely creations and textures by the boys of Hitchcock's Regret, Mark Moldre & Shane Pex
I Am Sleeping - constructed from royalty-free loops @ www.looperman.com
bass & ambient bell loop: drofon
guitar feedback: sash
CD mastered by Dave Williams @ www.audiocdmasters.com
Painting Jenny's Lake by Annie Haslam www.anniehaslam.com
CD artwork and layout: fandorin
Releases
CD - Heyday Records HEY00912 (USA) - Oct. 6, 2009
Notes
"Songs For Jenny" is a charity CD produced by Toni Pucci, and named after Tony's sister, Jennifer Ann (Pucci) Fischer, who bravely faced Amyotrophic Lateral Sclerosis (ALS) for 5 years. All proceeds from the sale of "Songs for Jenny" go to the ALS Association with the aim of discovering a cure and and providing care for those facing ALS.
DONNETTE THAYER SIDE PROJECTS
JIM MCGRATH - PERCUSSIVE ENVIRONMENTS (1992)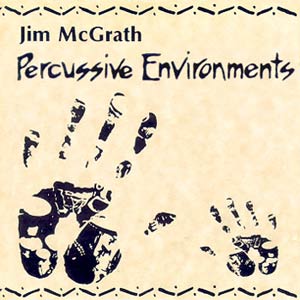 Tracks
Liquid Calm

(14:15)

Onitima

(15:06)

Wounded

(14:54)

Running

(14:53)
Credits
Drummer/Percussionist: Jim McGrath
Featured vocalists: Donnette Thayer and Meg Thayer
Releases
CASS - Bongo Man BMAC01 (USA)
CD - Bongo Man BMCD01 (USA)
CD - Talking Drum Records/Bongo Man TDCD-1018 (USA)
Notes
Jim McGrath is the owner of Talking Drum Records.
"Liquid Calm" also appears on a Talking Drum Records compilation:
TALKING DRUM - WORLD OF RHYTHM (1992)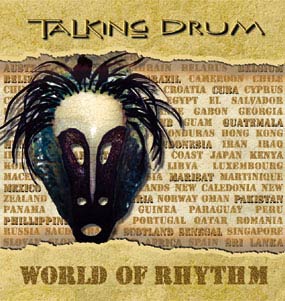 Tracks
  Rapture/Beyond Borders
Daily Bread

(5:03)

Ocean of Joy

(4:04)
  Stephan Baer/Across Distant Lands
Najongo

(3:46)

Call of the Monsoon

(6:35)
  Stephan Baer/The Dark Frontier
Mwari (initiation)

(4:20)

Mawalo's Death

(3:51)
  Jim McGrath/Soul Dancer
Soul Dancer

(11:30)
  Jim McGrath/Drum Spirit
Bongo Fury

(6:55)

Tar Groove

(8:21)
  Jim McGrath/Percussive Environments
Liquid Calm

(15:00)
Releases
CD - Talking Drum Records TDCD-80107 (USA)
RAP THREE TIMES (2000)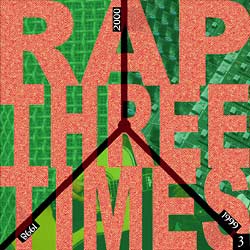 Rap Three Times is the third 4-CD compilation of songs by members of the rec.audio.pro newsgroup. Donnette provided backing and ad-lib vocals on the Rick Novak track "Slow Suicide Xpress".
TRUE RIGHTS (2000)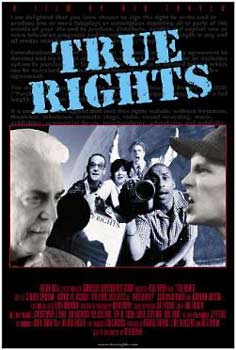 True Rights is an award-winning independent film written and directed by Donnette's sister Meg Thayer. Donnette played the small part of the "Shut Up" Woman in the Stamton Psychiatric Ward. Donnette also wrote/co-wrote and performed a few songs used in the film:
Bad Porno
True Elevator
Holotown [from her "Chaos And Wonder" album]