URBAN FOLK COLLECTIVE (UFC)
Urban Folk Collective, or UFC, was another project headed by singer/songwriter Raoul Graf, along with Matt Tonks. For more Raoul Graf projects involving Marty Willson-Piper, see and . This is the Urban Folk Collective in Australia, not the group in Detroit, Michigan.
BLACK RABBIT (2003)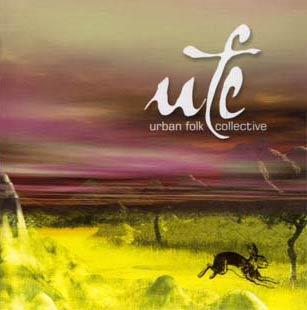 Tracks
Rangers On The Plane

(3:45)

15 Years

(1:26)

The Harbour City

(2:35)

Girls On The Beach

(The Brett Whitely Song) (2:47)

A Summer Cold

(2:03)

Little Black Rabbit

(5:16)

Talk About Denial

(3:17)

Motorcycle

(3:07)

 – 
Slow Down

(3:59)

Symbiosis / Vivien Leigh (7:16) *
* "Vivien Leigh" also appears on album Three in the Morning.
Credits
Raoul Graf - Guitar and vocals
Matt Tonks - Guitar and backing vocals
Lindsay Martin - Violin and String arrangements
Clare O'Meara - Vocals and Guitar on "Vivien Leigh"
Marty Willson-Piper - Vocals and 12-string Guitar on "Motorcycle"
Lisa Hill - Percussion
Brendan O'Brien - Hammond on "Slow Down" and Bass on "Harbour City," "Black Rabbit" and "Rangers on the Plane"
Releases
CD - Um & Ah Records UM20 (Australia) - June 9, 2003
Digital Download - Self-released (Australia) - June 9, 2003 - Available at Apple Music
Notes
Black Rabbit has been described as "a fresh mix of acoustic roots instrumentation and vocal harmonies." About "Motorcycle," Raoul Graf writes:
Motorcycle was written by myself and Marty in my house before heading off to a gig in the Blue Mountains. We haven't written together in years and in truth, Marty put most of the song together. He said the song was about me and that kind of blew me away. When he put it down in the studio it was just a natural high. The guy knows how to pick a twelve string.
Raoul Graf, Matt Tonks and Marty Willson-Piper each had tracks on the Jeremy Flies Vol 2: A Tribute To Nick Drake release.