WARP FACTOR 9
FIVE DAYS IN A PHOTON BELT (1993)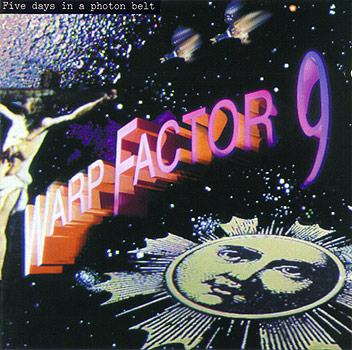 Tracks

  Media

1.
5 Days

(5:23)

2.
That Sunset Was Intense

(3:25)

3.
Not Gonna Board That Plane

(4:05)

4.
It's Happening Now

(3:24)

5.
The Sky Has Fallen

(4:12)

6.
Under The Blankets

(4:27)

   
7.
Hundreds & Thousands

(4:01)

   
8.
Timing Was Wrong

(1:25)

   
9.
Hurricane Lamp

(3:39)

10.
Null Zone

(4:06)

11.
The Atmospherian

(8:02)

12.
The Sixth Day

(3:54)
Credits
No personnel information on CD, but according to Karmic Hit the line up is:
Russell Kilbey - vocals, keys, programming, percussion
John Kilbey - vocals, keys, percussion
Boris Goudonof - vocals, keys, programming, percussion
Darren Ryan (aka Fudster) - vocals, keys, percussion
Cover by Spice
Layout by Dean Crawley
Type by The Art Prostitute
Mixed by Simon Polinski
Mastered by Don Bartley
Releases
(rev. Oct. 23, 2020)
CD - Karmic Hit/PolyGram ID00192 (Australia)
CD - CULTDEP CRCS-28008 (Japan Promo) - Mar. 21, 1994 - Titled "5 Days On The Planet", from the "Watch Your Step" series Cover | Disc
Digital Download - Karmic Hit (Australia) - Jan. 20, 2007 - Available at Amazon and Apple Music
Notes
Here are some from Karmic Hit.
THE ATMOSPHERIAN (2017)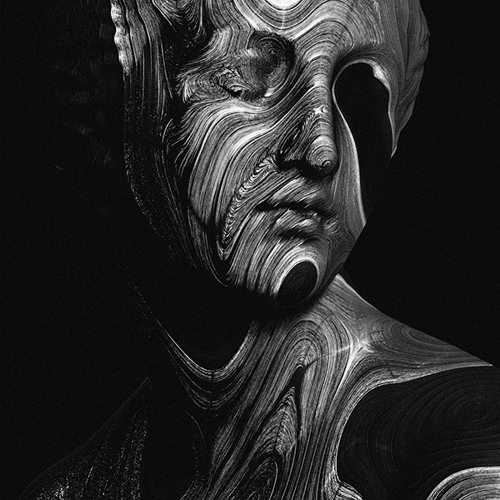 Tracks

  Media

1.
The Atmospherian (Extended)(9:38)
2.
The Atmospherian (Carpentaria Remix) (4:36)
3.
The Atmospherian (Tornado Wallace Remix) (4:32)


Releases
12"- ESP Institute ESP056 (UK) - Aug. 17, 2017 - 45 RPM
Digital Download - ESP Institute (UK) -Sept. 8, 2017
Notes
Write-up on Soundcloud:
Lovefingers heard 'The Atmospherian' years ago on 'Milk Beach Settlers', a promo-only mix CD comprised solely of Australian artists, mixed and released by seminal Melbourne DJ duo and good friends Hey Convict! (Tamas Jones & Jason Evans). Tamas explained that Warp Factor 9 was a one-off project by Russell and John Kilbey of esoteric post-rock bands The Crystal Set and Bhagavad Guitars respectively, and who are brothers of Steve Kilbey (frontman of The Church, a prolific Australian band we've adored since adolescence). We had an immediate epiphany and this project was set into motion.
Tamas, now living in Sydney and working with Melbourne producer Harmon under the name Carpentaria, sought out the Kilbeys in an attempt to collaborate and license 'The Atmospherian' which originally appeared on their self-released 1993 album 'Five Days In A Photon Belt'. The idea was to unearth this lost cosmic noodle and repackage it with a couple contemporary remixes by the ESP's Australian family members but, as is often the case, there were no usable multitrack tapes in existence. This wouldn't be Tamas' first time at the rodeo however, it was the same situation with Hey Convict!'s collaboration with Dominik Von Senger entitled 'No Name 2009', on Golf Channel Recordings. Being limited to a single stereo mix and no remix stems to play with, Carpentaria had to edit linearly and replay certain elements from scratch along with some assistance from John. During this process, Tamas and Paul generated elements that would subsequently be used for a remix by fellow Aussie producer and prodigy Tornado Wallace.
Now finally, after three years of obstacles, the ESP Institute is proud to announce this beautiful release, 'The Atmospherian' — a celebration of a lost tune that originated, was re-discovered and re-imagined down under, but sits far left of center.
COMPILATIONS FEATURING TRACKS BY WARP FACTOR 9
JUICE: ANOTHER POLYGRAM MUSIC PUBLISHING INITIATIVE (1993)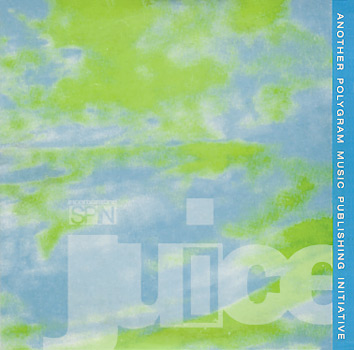 Tracks
I'm Just Having One Of Those Lives

(3:49)

- Dave Graney with The Coral Snakes
Black Stick

(4:12)

- The Cruel Sea
I Wanna Go Home

(3:45)

- Sator
Liquid

(3:41)

- Caligula
I Was Right

(4:16)

- Underground Lovers
See You Leaving

(2:49)

- Clouds
Head Above The Clouds

(5:38)

- Vanilla Chainsaws
Brother John

(4:31)

- The Visitors
You Struck A Chord

(3:57)

- Mixed Relations
That Sunset Was Intense

(3:27)

- Warp Factor 9
Divan

(1:58)

- Lemonheads
Chase The Dragon

(Live) (3:37)

- Beasts Of Bourbon
The Romeo Error

(2:44)

- The Bhagavad Guitars
Corporate Slave Remix

(3:22)

- Snog
Mystery Line

(5:27)

- Mantissa
Rose Coloured Windscreen

(4:14)

- Kim Salmon & The Surrealists
I've Got A Lot Of Faith In You

(4:09)

- Stephen Cummings
Married To My Lazy Life

(2:25)

- Ed Kuepper
Releases
CD - Polygram Records [no catalog number] (Australia) - March 1993
CLUB UK TRANCE GROOVE (1994)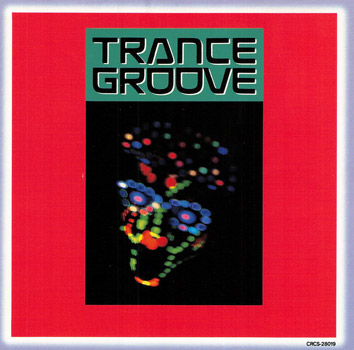 Tracks
Barra Rarra Koo Koo Da Da

(4:39)

- Keith Martin & Tom Fawcett
Raise Your Fist

(7:13)

- Fruit Machine
Dreams (Extended Mix) (6:09) - Quench
Magnetic King (Computer Rock Special) (8:11) - Van Basten
Sounds Ska

(5:37)

- Surface
Land Of Creation

(6:27)

- Submerge
Twister (Act Of God Edit) (4:17) - Severed Heads
21st Century

(4:01)

- Solaris
Rave The Brave (Highlander House Mix) (4:32) - Celtic Kings Of Rock
5 Days

(5:23)

- Warp Factor 9
Releases
CD - CULTDEP CRCS-28019 (Japan) - Aug. 21 1994
MUSIC FOR FILM & T.V. (1995)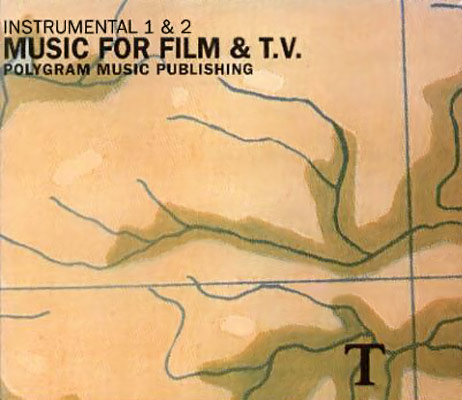 Tracks
Disc 1:
Fifteen - Ultrasound
Across The View - Dido
Hard Candy - The Cruel Sea
The Confessions Of Serge Gainsbourg - Dave Graney
Holiday In Auckland - Mental As Anything
Jika 2 & 3 - Hugo Race
New Years Eve - Charlie Owen
Last Minute - Dig
Adrift - Cranky
Molecular Bugaku - Sonic Sufi
Shambala - Beastie Boys
Bombay Cop Shop - Boris Goudonof
Duje Daisy - Godstar
Kim's Dirt - Dirty Three
Smiling Shadows Lie - David Wright
Flathead (The Fugitive) - Beasts Of Bourbon
Sleep Walkin' - Tom Verlaine
The Whore Wagon - Turkeyneck Lasso
Disc 2:
4 1/2 Sticks - Simon Holmes
Askenazigitar A - Mick Harvey
Warm - Sergio Parisini
The Deep Dark Clouds - Tom Verlaine
Sabrosa - Beastie Boys
Strange Things - The Cruel Sea
Ruby's Tear - Vylinda (Violinda?)
Valley Of Light - Hugo Race
Dead Dog Boogie - Tex, Don & Charlie
El Beasto - Beasts Of Bourbon
The Sixth Day - Warp Factor 9
Oxbow Lakes - Orb
Ruins - Bill Laswell
What Goes Around - Albare
Lady J Theme - Nathan Haines
Pelican - Mental As Anything
Prasarah: Departure - Equa
Conquistador - Daniele Angelini
Releases
2CD - PolyGram Music Publishing INSTR12 (Australia Promo)
KARMIC HIT PREVIEWS & RARITIES (2002)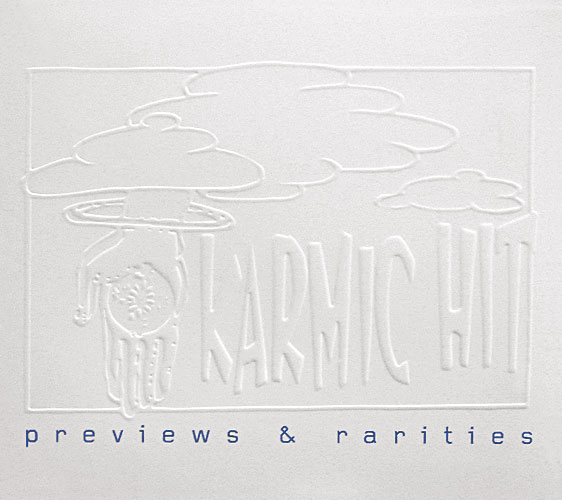 Tracks
Trilemma

(5:03)

- Steve Kilbey
Bad For You

(2:45)

- Jack Frost
We All Fall

(4:22)

- Us
We Need a New Leader

(3:17)

- JLK
Citizens

(5:31)

- Snog
Transmigration

(3:51)

- Isidore
Ghost Train

(3:52)

- Russell and John Kilbey
Save Me

(3:42)

- Curious (Yellow)
Bossa

(3:47)

- Steve Kilbey
Dion

(3:24)

- Bhagavad Guitars
The Winged Measurer

(4:09)

- SOMA
Time Gentlemen Time

(3:27)

- Warp Factor 9
God is Big Business

(4:34)

- Sex Industrie
Aquanaut

(3:25)

- Steve Kilbey
Travelling Karma

(4:26)

- JLK
No Contact

(3:23)

- Us
Persuasion

(4:12)

- Jack Frost
Back of My Mind

(remix) (5:25)

- Fake
Tricka Tricka Boom Boom Song

(2:49)

- The Twillies
Jack's Dream

(2:22)

- Jack Frost
Releases
CD - Karmic Hit KH010 (Australia) - January 2002
Notes
Comes in a digipak with an embossed cover and an (containing "A Chronology of Karmic Hit" and a paragraph about each track).
KARMIC HIT PREVIEWS AND RARITIES VOLUME 2:
LIMITED EDITION 10TH ANNIVERSARY CD (2003)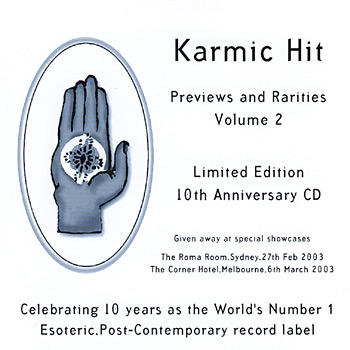 Tracks
Appearing on the night...
*

Citizens

(Shaolin Wooden Men "Duty Now & Forever" remix) (5:13)

- SNOG

*

Fill My Hole

(Byron Scullin featuring Marcel Borrack "He's the Real Deal" remix) (5:23)

- SNOG

*

A Means To An End

(3:20)

- Steve Kilbey
Mechanism

(4:10)

- Steve Kilbey

(from "Freaky Conclusions")

Until the End

(4:11)

- Halogen

(from "Save the Ones You Love")

Caught Me

(3:59)

- Halogen

(from "Save the Ones You Love")

Rehash

(3:19)

- JLK

(from "Nothing More Than Something to Wear")

Friend Among Friends

(radio edit) (3:15)

- JLK

(from "Nothing More Than Something to Wear")

Compass

(4:02)

- David Lane

(from Compass)

*

Lucky Joe

(radio edit) (4:18)

- David Lane
Coming soon...
Monorail

(2:32)

- Pugwash
Hey Little

(3:06)

- Pluto
Gone For Good

(2:12)

- Steve Kilbey

(featuring Sandi Chick) from "Kilbeyfilmusic"

Providence

(5:12)

- Jack Frost

(from Jack Frost re-release)

Drop in the Ocean

(3:31)

- the Crystal Set

(from "best of the Crystal Set")

We Haven't Arrived

(3:43)

- the Bhagavad Guitars

(from "best of BG's)

The Mercury Cure

(3:57)

- Turkeyneck Lasso

(from Turkeyneck Lasso re-release)

Transmigration

(3:52)

- Isidore
In case you haven't heard these...
My Ancient Vihmaana

(5:24)

- SOMA

(from "My Ancient Vihmaana" EP)

Hurricane Lamp

(3:38)

- Warp Factor 9

(from "Five Days in a Photon Belt")
* denotes track doesn't appear on another official release.
Releases
CD - Karmic Hit KHPRO 04 (Australia) - plastic sleeve with card insert - limited edition of about 500
Notes
These were originally released in conjunction with the Karmic Hit 10th Anniversary shows (Feb. 27, 2003 at The Roma Room in Sydney, and March 6, 2003 at The Corner Hotel in Melbourne). The first two hundred ticket buyers for each show received the CD free. In April, 2003, this CD was offered free to the first 100 Karmic Hit mailing list subscribers who placed an order with them (either by email or through their online Mall of Convenience).