WHITE ROSE TRANSMISSION
BEWITCHED & BEWILDERED (2006)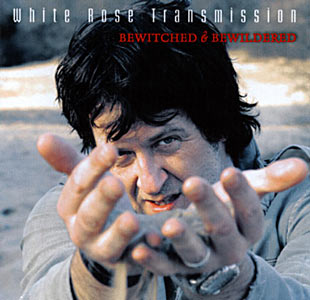 Tracks
Bewitched & Bewildered:
Shades Of The Night

(3:42)

Bewitched & Bewildered

(4:08)

Drama Queens

(3:32)

Still Alive

(2:49)

Valley Of Blue Flowers

(2:04)

Inner Walls Of Stone

(2:18)

Meet Me In The Next Life

(3:53)

After The Fire

(2:03)

Underneath The Skin

(3:27)

Rusty Cars Break Down

(2:33)

Bone Breaking Days

(3:27)

Prelude

(0:28)
Bonus CD:
Martha's Harbour

[All About Eve] (3:11)

*

Circle

[Edie Brickell] (3:41)

*

Walk This World

[Heather Nova] (2:59)
* Marty Willson-Piper plays guitar on these two bonus disc tracks.
Releases
2CD - PopOne Records POR.1961 (The Netherlands)
Notes
From their MySpace page:
White Rose Transmission started in 1995 as a collaboration between Carlo van Putten (at that time vocalist of The Convent; now the singer of Dead Guitars) and Adrian Borland (frontman of English 80's cult band The Sound). WRT did two album releases with the input and help of different collaborating artists such as Marty Wilson Piper (The Church), Mark Burgess (The Chameleons) and Amanda Palmer (Dresden Dolls).
After the sudden death of co-founder Adrian Borland in 1999, WRT came to a halt until 2006 when Carlo decided to pick up things again and released the songs he wrote together with his friend Rob Keijzer on the third WRT album "Bewitched and Bewilderd".
In 2008, Frank Weyzig (former guitarist of the original "Clan of Xymox" line-up and singer of "Born For Bliss") stepped in to join the band for some live appearances on stage. In 2009 Carlo, Rob and Frank worked together to finish the final recordings for the fourth WRT album "Spiders in the Mind Web" (released on April 30, 2010 on Echozone).