ALMOST WITH YOU (1982)
Almost With You (4:11)
Life Speeds Up (6:56)
7" - EMI Parlophone A-647 (Australia) - April 20, 1982 - picture sleeve, raised center - Front | Back
7" - EMI Parlophone A-647 (Australia) - April 20, 1982 - generic sleeve, flat center
7" - EMI Parlophone A-647 (Australia) - April 20, 1982 - generic sleeve, raised center
7" - Stunn BFA 024 (New Zealand) - 1982 - plain sleeve
    Side One Label Error: 'Taken from the new Stunn LP "THE BLURRED CHURCH"'
Image on EMI Parlophone A-647 cover is part of the painting The Boyhood of Raleigh (1870) by John Everett Millais (1829-1896).
For more info, see the ARTCYCLOPEDIA entry for John Everett Millais.
Almost With You (4:13)
An Interlude (4:30)
7" - Carrere CA 171 (13.049) (France) - September 1982 - 38mm/1.5" center hole, finely-textured sleeve - Front | Back
Sheet Music, Tablature, Chords, etc.
The Little Black Aussie Songbook (2005):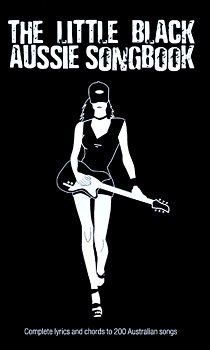 Softcover (vinyl) - Wise Publications (MS04099)
ISBN: 1876871350 (Australia) 120mm x 193mm, 282 pages
Complete lyrics and chords to 200 Australian songs.

Almost With You Video

Life Speeds Up
(audio only)

An Interlude
Fan Video by David Duchow