ALMOST WITH YOU (1982)
Almost With You (4:11)
Life Speeds Up (6:56)
7" - EMI Parlophone A-647 (Australia) - April 20, 1982 - picture sleeve, raised center - Front | Back
7" - EMI Parlophone A-647 (Australia) - April 20, 1982 - generic sleeve, flat center
7" - EMI Parlophone A-647 (Australia) - April 20, 1982 - generic sleeve, raised center
7" - Stunn BFA 024 (New Zealand) - 1982 - plain sleeve
    Side One Label Error: 'Taken from the new Stunn LP "THE BLURRED CHURCH"'
Image on EMI Parlophone A-647 cover is part of the painting The Boyhood of Raleigh (1870) by John Everett Millais (1829-1896).
For more info, see the ARTCYCLOPEDIA entry for John Everett Millais.
Here's a review from an unknown source (clipping):
In a way unrepresentative of the album, which is a lot more atmospheric and (dare I say it?) psychedelic, but more in keeping with the established Church style of 'typical ringing Byrds style guitar' (J. Doe). Irresistible after four listens, after which it gets even better. Is this the taste of victory?
Almost With You (4:13)
An Interlude (4:30)
7" - Carrere CA 171 (13.049) (France) - September 1982 - 38mm/1.5" center hole, finely-textured sleeve - Front | Back
Sheet Music, Tablature, Chords, etc.
The Little Black Aussie Songbook (2005):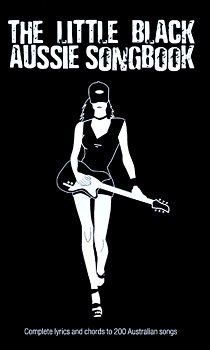 Softcover (vinyl) - Wise Publications (MS04099)
ISBN: 1876871350 (Australia) 120mm x 193mm, 282 pages
Complete lyrics and chords to 200 Australian songs.

Almost With You Video

Life Speeds Up
(audio only)

An Interlude
Fan Video by David Duchow