DESTINATION (1988)

Destination (5:54)
Under The Milky Way (Acoustic Version) (4:10)
Tantalized (5:00)
CD3 - Arista CD3-3001 (USA)
This is the only Mini CD single (or CD3) ever released by The Church. The bottom section of the packaging is perforated, and when separated acts as a permanent sleeve for the 3-inch disc.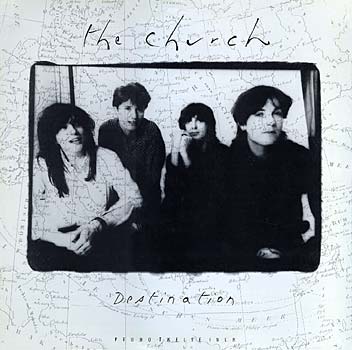 Destination (Edit) (4:41)
Destination (Album Version) (5:51)
12" - Arista ADP-9750 (USA Promo) - 33⅓ rpm
Destination
We Both Know Why You're Here
7" - Mushroom K673 (Australia)
This is listed in the Australian Discography section of the Almost Yesterday collection booklet - doubtful any copies were pressed.

Destination
Fan Video by Grippo Marx

Destination
Live on Italian TV - 1988

Destination
Live at The Belly Up Tavern, Solana Beach, CA - Sept. 18, 1998