EASY (2006)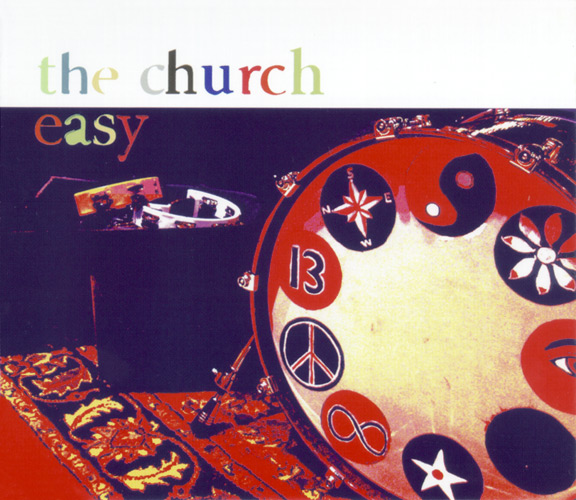 Tracks
(click a title for details)
Credits
easy
from "uninvited, like the clouds"
new album out now on liberation.
recorded by ted howard and jorden brebach.
mixed by david trump @ the vault.
produced by the church. exec producer kevin l keller.
it's no reason & day 5
recorded by jorden brebach @ newtown
thanks to amanda brown (violin) and
sophie glasson (cello) for joining the church on stage for it's no reason.
constant in opal
recorded by phil istein @ the fiction club.
all live tracks mixed by jorden brebach @ the orange room
all tracks mastered by don bartley @ benchmark
all songs by kilbey/koppes/powles/willson-piper (peer/cooking vinyl/chase)
except it's no reason and constant in opal - kilbey (universal)
art by debaser. www.debaser.com.au. drumhead by steven kilbey
Photos by Tiare Helberg & Tim Powles
management@thechurchband.com
www.thechurchband.com
myspace.com/thechurchbandofficial
Releases
CD - Liberation Music/Cooking Vinyl LIBSP8224.2 (Australia) - slimline jewel case - Disc