A LITTLE NIGHT MUSIC (2013)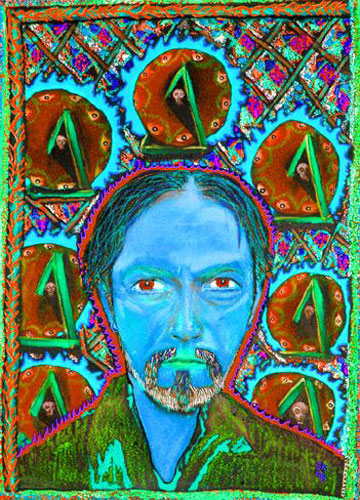 Description:
Steve Kilbey, Adrian Hoffmann, Shaun Hoffmann, Shaun Corlson, Anna Sarcich and Rachael Aquilina live in the studio - Perth, Western Australia. This 22-minute session was recorded during the 'Strings Attached' mini tour (July 6, 9 & 12, 2013).
Tracks
Providence

(Jack Frost song)

The Ancient World
The Neverness Hoax
Knowing You Are In This World

(Kilbey-Kennedy song)

The Unguarded Moment
Credits
Steve Kilbey - Vocals, Bass
Adrian Hoffmann - Guitar
Shaun Corlson - Guitar
Shaun Hoffmann - Drums
Rachael Aquilina - Violin
Anna Sarcich - Cello
Releases
Digital Download - 658.4 MB MP4 file, 22 min. - July 2013 - Available at Sellfy
Notes:
The image used for this release is a color-altered portion of Steve Kilbey's 2008 painting DMT Download.