THE ANCIENT WORLD ART EXHIBITION (2013)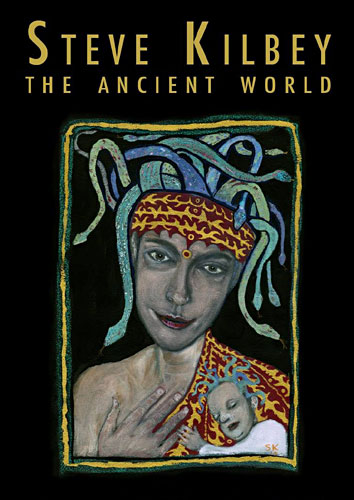 In Oct. 2013, there was an art exhibition of Steve's latest work at Century Guild, 6150 Washington Blvd. in Culver City, California. Steve attended the opening reception held on Oct. 5, 2013 (Poster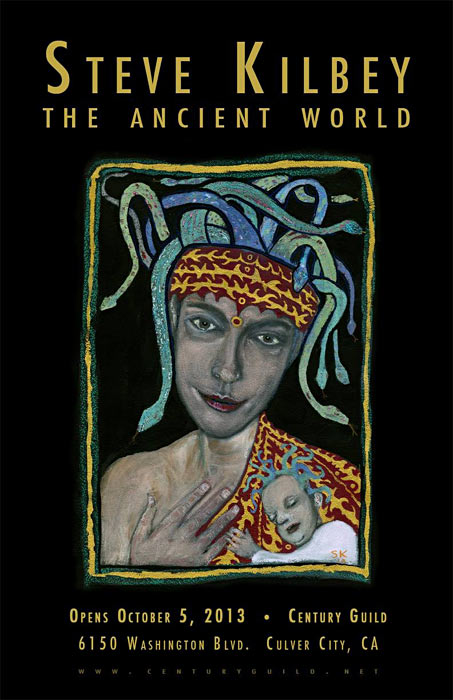 ), then stayed in California to play two shows with Greg Dulli on Oct. 9 (Los Angeles) and Oct. 11 (San Francisco). The exhibition ran through Oct. 13. It is believed all the artwork was from 2013.
Artwork Likely Exhibited
(roll over or tap a title to see the artwork)
Notes
Steve made a few references to this show in his blog:
 August 19, 2013 ("lot going on"):
i have an exhibition in LA on the 5th october
 September 2, 2013 ("life etc"):
my art exhibition is on in LA Oct
its called the ancient world like my song
gods and geezas and gurls from the good ole days you know
its on at Century Guild (great name!) Culver City
Yes i will be there
 September 15, 2013 ("sunday 15th september"):
meanwhile i try to paint on and on
times running out and im trying to get a certain number done
 September 20, 2013 ("yabber"):
work offers continue to pour in
i am falling behind again
so i should go and keep painting for my exhibition in LA
On October 6, 2013, Steve wrote a full blog entry devoted to this show and his art (LA art show).
GRAND-GUIGNOL: THANATOS (2013)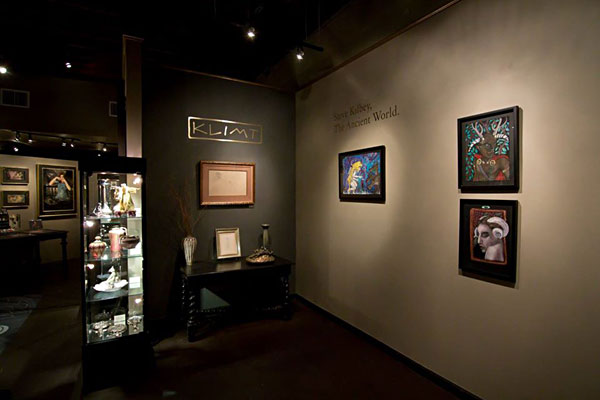 After Steve's "The Ancient World" solo art exhibition ended, a several (if not all) of Steve's works from the solo show were kept on display in the "Grand-Guignol: Thanatos" exhibition at Century Guild. This was "an exhibition of artworks celebrating the legendary Theater of Terror" and featured macabre works on paper 1880-1920 by Gustav Klimt and Alphonse Mucha, and new artworks from Clive Barker, Jeremy Bastian, Matthew Bone, Steve Kilbey, YoAnn Lossel, David Mack, Chris Mars, Dave McKean, Olivia, Gail Potocki, Christopher Ulrich and Malleus. It opened on Oct. 19, 2013.
Poster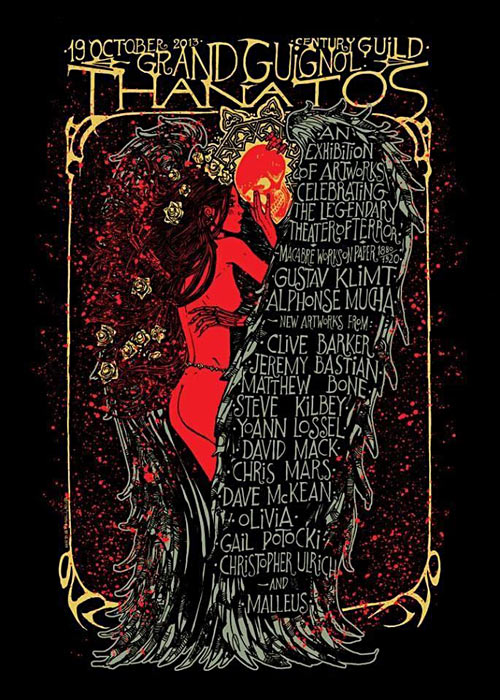 | Steve seated under his poem "Glut"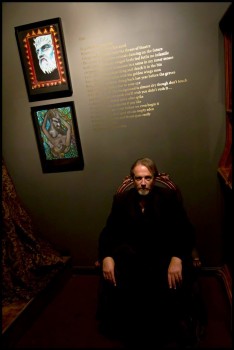 Known Artwork Exhibited
(roll over or tap a title to see the artwork)
Notes
Kilbey poem on wall at exhibit
(attempted partial transcription from the photo above):
Glut
In gold ???
Beaten on ??? white hot anvil
Congealed ??? the throat of theatre
The ??? animals dancing on the future
In this ??? my winged heels feel futile no infantile
My ??? of innocence in a sense in my inner senses
Low? ??? thing and chuck it in the bin
Bring back ??? Icarus with his golden wings man
Baby ??? bring back last year before the graves
And ??? a tear to your eye
Why ??? the background is almost dry though don't touch
And ??? you push? you'll wish you didn't rush it...
??? spike after spike
??? the endpoint if you like
??? before we even begin it
In ??? spot sits an empty eden
When? ??? and thyme pass easily
???
???