EROS ZETA AND THE HYPNOGOGUE (2023)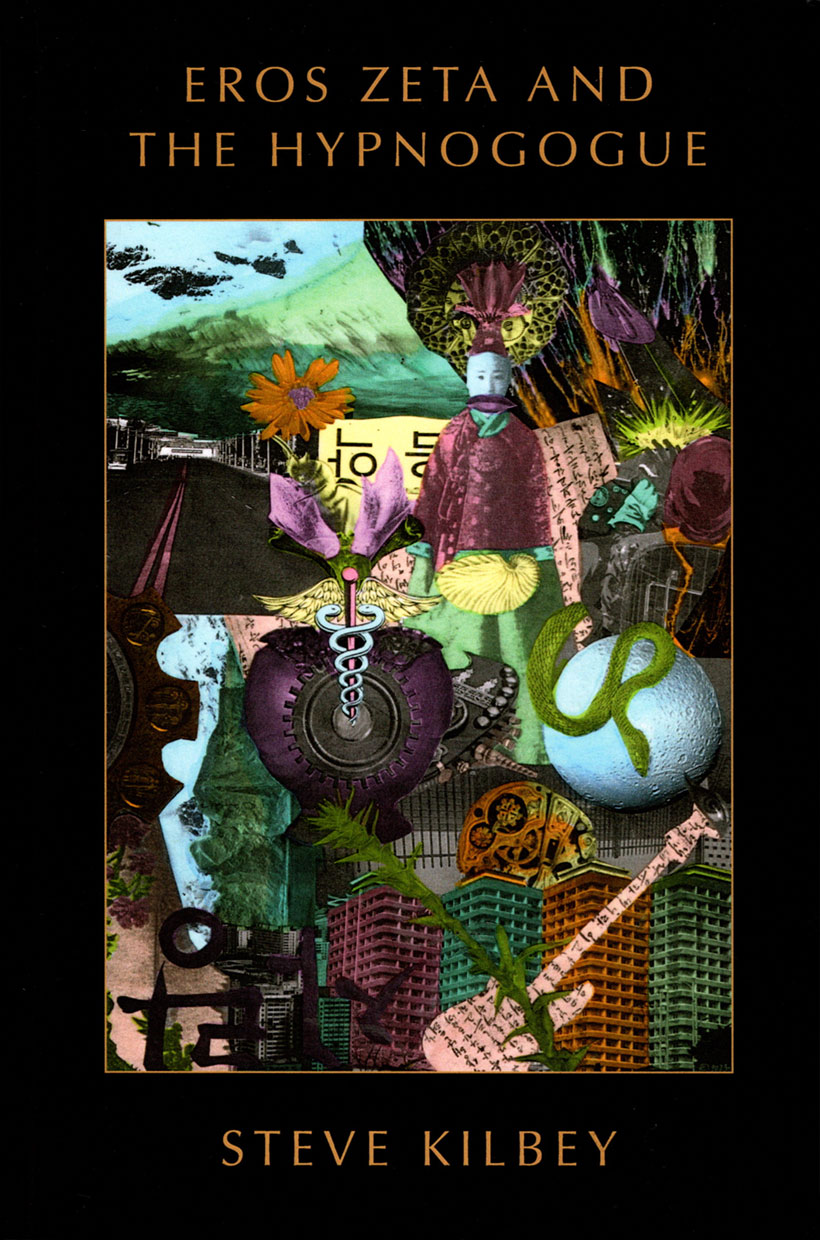 "The novella of Eros Zeta and his adventures with the Hypnogogue and what he found there." - SK
Releases
Paperback - White Point Books, ISBN 979-8-218-28439-8, 133mm x 203mm, 195 pages (Australia) - Oct. 5, 2023
Notes
Blurb on back cover:
Eros Zeta is a feckless, flaky popstar living in Antarctica in the year 2054 and he's got a load of problems. He's addicted to an alien drug called Sky, he's got a crazy girlfriend and a nasty old manager plus nobody understands him. Suffering from writers block and unable to create any new music, he hears about a machine called the Hypnogogue which runs on magic, sex and drugs among other things. He decides to travel to Korea where he will meet Sun Kim Jong, the enigmatic lady scientist, who is the Hypnogogue's inventor and to risk everything just to have that one last big hit. But the Hypnogogue is not a safe bet and the consequencs may be fatal...
Steve said this about the book to Gary Graff of the Morning Sun, Mount Pleasant, Michigan (published Oct. 10, 2023):
In addition to the "Eros Zeta…" companion album Kilbey also wrote a novella to tell the futuristic story behind "The Hypnogogue." "This grew even bigger than I imagined. But this way if people want to go deep into this whole idea of 'The Hypnogogue' and wrestle with this thing, they can. Writing the novella, I had to flesh this all out and make it a kind of story that (the album) didn't need to be. It's very pithy and also just a bit of fun. You can just listen to the music and (skip) the story. It doesn't have to be the moral tale as a metaphor for humanity. You can take it for face value or go right deep into it and buy everything. It's whatever you want it to be. And if Hollywood comes calling and I get to be the technical advisor when 'The Hypnogogue' streams on Netflix...wouldn't that be great?"
Steve mentioned this book in his Instagram feed right after the The Hypnogogue 2023 USA Tour (2nd Leg) wrapped up at the start of Nov. 2023:
The novella Eros Zeta and the Hypnogogue is now available to purchase. 40 USD plus 20 postage within US. All books signed and dedicated. I myself will be in the USA for the next couple of weeks so now would be a good time for Americans to order the book. Australia and Europe taking orders in December.