FRUIT MACHINE: ESSAYS ON ROCK (2007)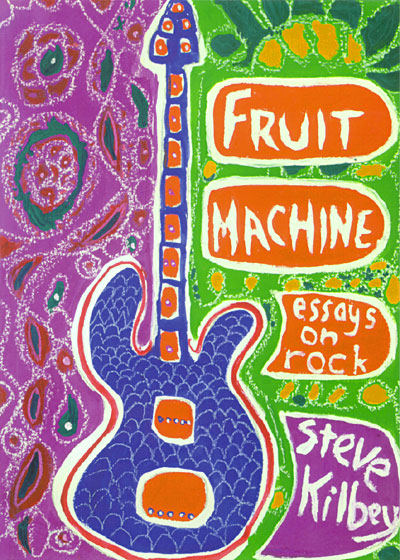 This booklet, containing one 27-page-long "essay" written by Steve in his distinctive blog-style, covers the history and nature of rock and the rock 'n' roll lifestyle as seen by Steve. He cites many rock acts, describing how he perceived them and their impact.
Credits
Written by Steve Kilbey
Edited by Graham Nunn
Cover Artwork by Steve Kilbey
Typeset and Design by Julie Beveridge
Releases
Paperback - Self-published, 210mm x 150mm, 32 pages (Australia)
Notes
Described by Steve as: "basically a 28 page stream o sub-consciousness; my ramblings on rocknroll". Steve has signed many if not all copies.