MISCELLANAEA - WHISPERS IN THE STATIC (2014)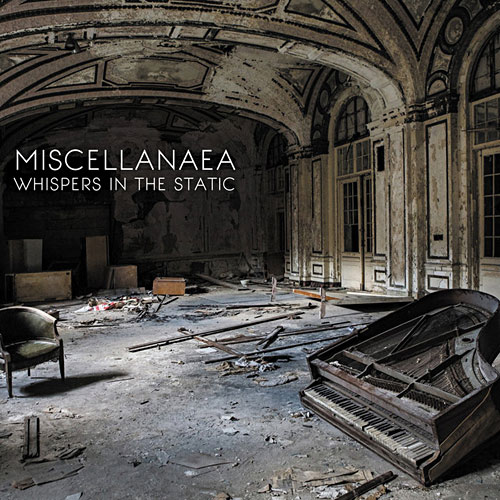 Miscellanaea consists of bits and pieces collected between 2011 and 2013 - including instrumentals, commissioned songs, submissions, soundtracks, fragments and ambient pieces.
* Instrumental tracks
† Commissioned songs
Credits
All music and words and everything else by Steve Kilbey
Except 'Poison' (Alice Cooper, Desmond Child and John McCurry)
'Poison' produced and mixed by Aaron Trew for cabaret "Dame of Thrones"
Strings arranged by Aaron Trew
'Song for Debby and James' words by D. Wikel
'The Wild East' written by Frank Kearns and Steve Kilbey
Guitar by Frank Kearns
Art and much more by Sam Mayfair at thetimebeing
Thank you Simon Polinski for the mastering favour, I owe you one!
Thanks to Aaron and Frank for the music.
And as usual a huge applause for John Tehranian, David Rundle and Kip McClanahan for without whom...
Releases
CD - Self-released (Australia) - Feb. 4, 2014
Digital Download - Self-released (Australia) - Feb. 4, 2014 - Available at Bandcamp
Streaming - Available on Spotify
Notes
This is how Steve introduced this release on his blog on Jan. 22, 2014 (in a now-deleted blog entry titled "music music music"):
meanwhile we have decided to release
miscellanaea whispers in the static
in the course of my day to day life i create many pieces of music
since 2011 when i started on logic
anyway i have got all these bits and pieces
i have 2 commissioned songs for example that i did on my own
i have a version of poison (alice cooper) done with a string quartet
this was done for a cabaret here in Sydney for a game of Thrones
and I have some organic guitar jams with my friend Mark
and I have various ambient and instrumental pieces i have been doing
things for this project or that project
things for soundtracks
things that never came to fruition but deserve to be heard
some things with Frank Kearns sketching out songs
little short grabs
its all here
my musical notebook
the miscellaneous odds and ends from 3 years of work
for aficianados and completists
i gotta get all this music out somehow
if you want it....
Steve again wrote about this album on his blog on Feb. 16, 2014.
Reviews & Comments