NINEVEH / THE EPHEMERON (1999)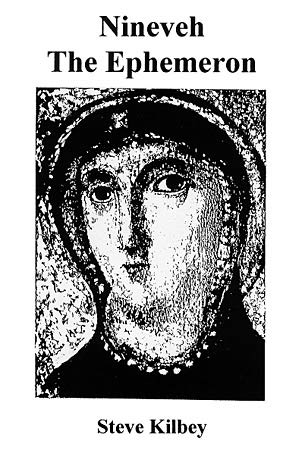 A pair of writings by Steve Kilbey. Nineveh is a 14 page poem; The Ephemeron, a 45 page story about Erskine the magician.
Releases
Paperback - Erskine Music & Word, 146 mm x 212 mm, 68 pages (Australia)
Notes
A 68-page A5 book printed on heavyweight satin paper with a simple staple binding. Limited edition of 500 copies. Cover illustrations only. This was sold through Karmic Hit - it is now sold out. Steve personalized many if not all of them.