VIVID (2012)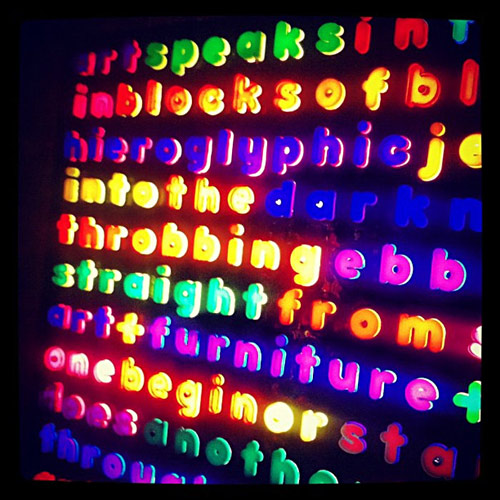 Releases
Digital Download - Self-released (Australia) - May 25, 2012 - Available on Bandcamp
Notes
These tracks were Steve's musical accompaniment to "let me play so I can lose my way" - a sculptural/light and music installation by David Kenworthy and Steve Kilbey, on display at the 2012 Vivid Festival in Sydney from May 25 through June 11, 2012.
Here is a quick video walkthrough of part of the exhibit.
This short video shows the "Love Everything You Come Across" artwork.
This is how Steve introduced these tracks on his blog on May 17, 2012 (new songs for skp-ers):
2 new songs coming to you subscribers for you and only for you
2 brand new hot off the press recordings
made for a collaboration with dave kenworthy
all done by me everything the lot at home here using logic
two random snapshots indicative of nothing except potential
its trippy stuff
its electronic and organic
its coming down the line to skpers next week
its the weird n wonderful stuff you'd be expecting me to do
art speaks in tongues is an epic changing piece with spoken word
love everything you come across is the sun drenched stoned lazy rocker
this is what you get with me at the helm
hope you gonna dig it
and see the exhibition at the vivid festival in sydney
let me know what you think
Reviews & Comments