WHEN REASON FORBIDS - A REQUIEM (1987)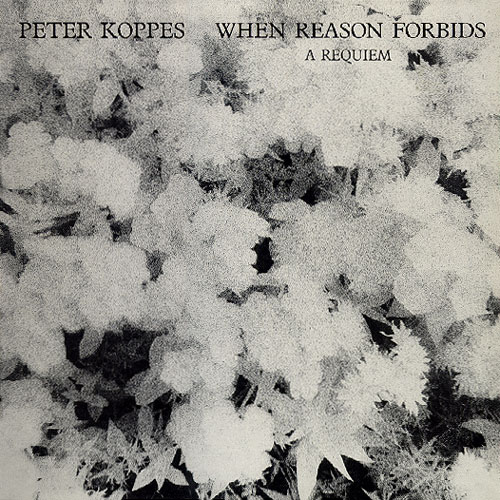 Credits
For Greg
Mixed by Paul Simmons at Fatboy Studios (Except: At The Castle)
Photography by Philippe Ressos
Artwork by Art Scenic
Releases
12" - Session Records SREP 001 (Australia) - May 1987
Vinyl Run-Out Groove Message
  Side A: SANCTUARY SOUND

Notes
The following is from an announcement for the record:
In February this year, Greg Hickman who engineered the lighting for The Church suddenly collapsed and died. One of the band members, Peter Koppes, wrote a poem called "When Reason Forbids" to reconcile the loss. The words applied themselves perfectly to an unfinished musical piece and a modern requiem was born. "When Reason Forbids", written, performed, produced and recorded by Peter Koppes, is now available on record with two enriching instrumentals from Larrikin.
The cover photo by Philippe Ressos was shot on infrared film.
Reviews & Comments