PEGASUS EP (2008)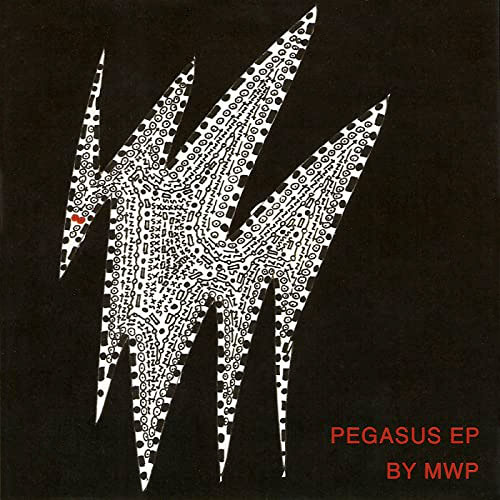 Credits
Songs by MWP
Track 1 & 2 from album Nightjar
Musicians MWP, Dare, Tiare, Nick McLeod, Mike Boyd, Tony King, Catrina Davies, Allen Samuel
Produced by Dare Mason
Recorded at The VIP Lounge Penzance England
Mastered by Dan Grigsby NYC USA
Cover Drawing by MWP
Design by Tiare Helberg
Releases
CD-R - In Deep Recordings 002 (Australia) - April 22, 2008
Digital Download - Available on Amazon
Streaming - Available on Spotify
Notes
Info on this from Marty, posted April 8, 2008:
The PEGASUS EP is the bridge between Music and Arts and Crafts. It used to be Indie and Major. Now it's Indie, Major and Homemade. This is Homemade.
Three MP3's featuring two tracks from the MWP album NIGHTJAR: No One There & Lullaby For The Lonely, and one track not available anywhere else, Dressed Up As You. From my own computer onto a CDR and numbered. The cover art is a print of one of my drawings and printed out on a Canon colour printer and glued onto a paper CD sleeve with credits on the back. The layout is designed by Tiare. The disc is a white disc with the title, hand written with a texta.
The first fifty people to buy NIGHTJAR (from Churchmerch) get one free and autographed. Thank you to the first 50 for ordering my record before you knew of this offer. But for everyone else it is only $5 and I suggest you pick it up with the Limited Digipak, otherwise, the postage and handling may make it pricey on its own. It will be available at shows as well. If you would like a JPEG of the cover art for your own High Quality Digital print out please email Tiare at management@thechurchband.com
All the best
MWP
Reviews & Comments